GQ says Bible one of 21 classics 'you don't have to read before you die'
NEWYou can now listen to Fox News articles!
The editors of GQ are being criticized for putting the Bible on a list of 21 classics you don't have to read before you die.
"Took 21 books they think should be digitally burned, okay, which doesn't sound like a very hip thing," Fox News religion contributor Father Jonathan Morris told "Fox & Friends" Sunday.
"And they throw out a lot of the best books of Western Civilization and so what I think they're trying to do is say, 'Hey, listen we need to go is a very different direction."
Morris also called the Bible's inclusion on the list "just foolish and a shame."
"Even if you don't believe this is an inspired word of God, in the last 50 years 3.9 billion have read the book," the reverend said.
GQ's no-need-to-read this book list appears in its May 2018 issue with the title "21 Books You Don't Have to Read Before You Die." The story was posted online Thursday with a similar headline.
"We've been told all our lives that we can only call ourselves well-read once we've read the Great Books. We tried," the GQ editors write in an introduction to the list. "We realized that not all the Great Books have aged well. Some are racist and some are sexist, but most are just really, really boring. So we — and a group of un-boring writers — give you permission to strike these books from the canon. Here's what you should read instead."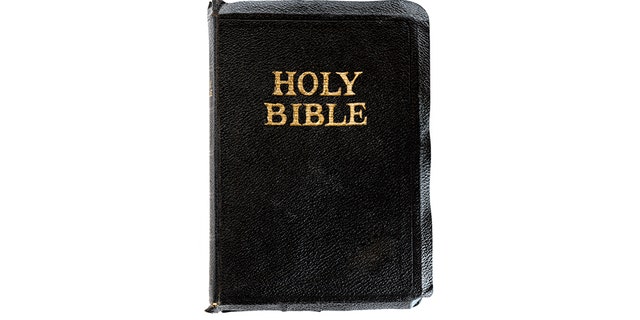 The editors of the men's magazine also explain that only 20 books are listed. Mark Twain's "Adventures of Huckleberry Finn" is listed twice.
The Bible holds the No. 12 spot.
"The Holy Bible is rated very highly by all the people who supposedly live by it but who in actuality have not read it," novelist Jesse Ball explains in his synopsis on the Bible.
"Those who have read it know there are some good parts, but overall it is certainly not the finest thing that man has ever produced. It is repetitive, self-contradictory, sententious, foolish, and even at times ill-intentioned."
He recommends reading instead Agota Kristof's "The Notebook" calling it "a marvelous tale of two brothers who have to get along when things get rough."
GQ says other books you don't have to read include "The Catcher in the Rye" by J. D. Salinger, "The Old Man and the Sea" by Ernest Hemingway, "The Alchemist" by Paulo Coelho, "A Farewell to Arms" by Ernest Hemingway, and "The Lord of the Rings" by J. R. R. Tolkien.
Also, "Catch-22" by Joseph Heller, "Life" by Keith Richards and "Slaughterhouse Five" by Kurt Vonnegut.
An article in the Indianapolis Star Sunday notes that Vonnegut's book is one of the most well-known and highly regarded works of the author, a local native.