Gordon makes landfall, child in mobile home storm's first fatality
Tropical Storm Gordon made landfall west of the Alabama-Mississippi border late Tuesday night spawning multiple possible tornadoes from powerful winds that have already claimed one life in Florida, FOX 10 reported, citing officials.
The National Weather Service issued several tornado warnings in south Alabama and Northwest Florida after radar indicated possible twisters associated with Gordon. The storm reportedly downed trees and flooded highways as it moved inland but no damage was immediately reported.
Around 8:40 p.m. in Florida's Escambia County, emergency responders received a call of a downed tree that slammed into a mobile home in Pensacola. The Escambia County Sheriff's office said its deputies found a deceased child, whose name and age was not released.
No others were injured. The Escambia County Sheriff's Office is investigating.
Gordon struck land around 10 p.m. and is expected to lose strength as it makes its way inland across the lower Mississippi Valley through Wednesday, the National Hurricane Center (NHC) said. It did not reach hurricane status.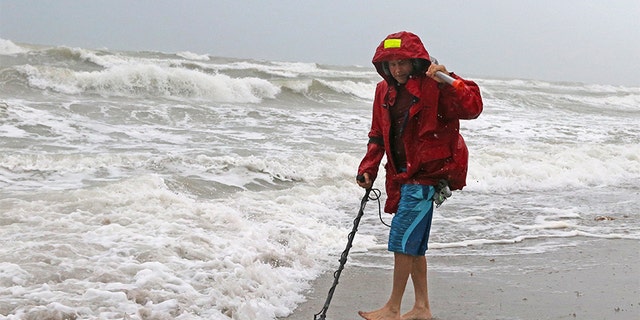 The National Weather Service in Mobile cautioned that the Styx River near Elsanor could reach a flood stage later Wednesday.
Gordon had moved from 70 miles south of Mobile, Ala., and roughly 75 miles southeast of Biloxi, garnering maximum sustained winds of 70 mph "with higher gusts" before moving northwest toward the north-central Gulf Coast at 14 mph, where it was forecasted to hit land, the NHC said in a 8 p.m. ET update.
The NHC said Gordon's tight core was about 30 miles southeast of Biloxi, Mississippi, or 35 miles south of Mobile, Ala. where heavy rains and winds picked up shortly before nightfall.
The storm quickly blasted Alabama's Dauphin Island with powerful winds and storm surge, as photos and video from the area showed.
"On the forecast track, the center of Gordon will make landfall along the north-central Gulf Coast within the hurricane warning area this evening or tonight, and move inland over the lower Mississippi Valley through Wednesday," the NHC update said. "Gordon could still become a hurricane before landfall occurs along the north-central Gulf Coast."
TROPICAL STORM GORDON THREATENS GULF COAST, HURRICANE WARNING IN PLACE
The hurricane warning remained in effect for the area stretching from the mouth of the Pearl River in Mississippi to the Alabama-Florida border, the NHC said. As much as 8 inches of rain could fall in some parts of the Gulf states through late Thursday, which could trigger flash flooding in some areas.
A storm surge warning also remained for Shell Beach, Louisiana to Dauphin Island, which could see water levels reach up to five feet, the NHC said. The warning indicates "a danger of life-threatening inundations, from rising water moving inland from the coastline."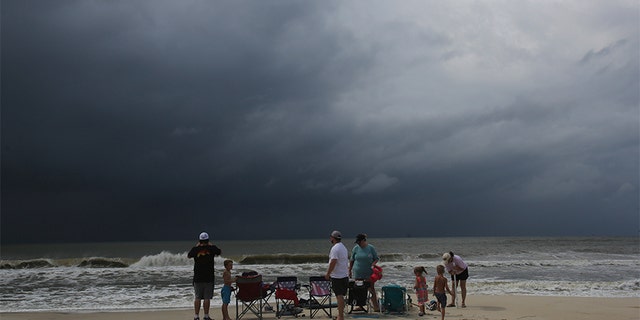 "This is a life-threatening situation," the update warned. "Persons located within these areas should take all necessary actions to protect life and property from rising water and the potential for other dangerous conditions."
A storm surge watch also was in place for areas located west of Shell Beach to the mouth of the Mississippi River, as well as areas east of Dauphin Island to Navarre, the NHC said.
President Trump on Tuesday urged residents to adhere to guidance from officials, adding that the government "stands ready to assist."
"Everyone in the path of #Gordon please heed the advice of State and local officials and follow @NHC_Atlantic for updates," Trump tweeted. "The Federal Government stands ready to assist. Be safe!"
TROPICAL STORM GORDON DRENCHES SOUTHERN FLORIDA
Governors in Alabama, Mississippi and Louisiana all declared states of emergency, allowing them to quickly mobilize state resources and National Guard troops to help during and after the storm.
Roughly 200 members of the Louisiana National Guard were activated for the storm, the National Guard tweeted Tuesday.
Fox News' Paulina Dedaj, Travis Fedschun, Lucas Tomlinson and The Associated Press contributed to this report.