Golf course gambling probe has Florida duffers teed off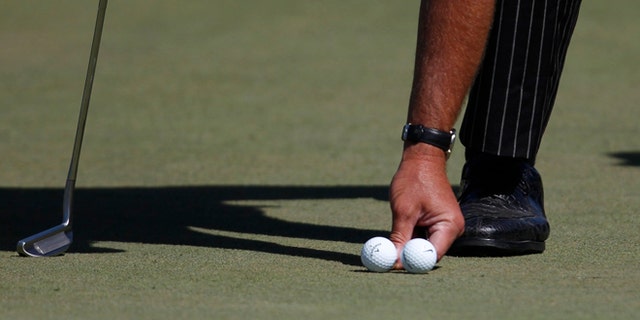 Cops in one Florida Gulf Coast town would get no respect from Rodney Dangerfield's "Caddyshack" character, Al Czervik.
They're cracking down on the kind of golf course gambling that was the late funnyman's specialty in the 1980 classic, telling duffers at the Tarpon Springs Golf Course wagers cannot be par for the course. Police are currently conducting an investigation into whether club officials collected money from members to fund a tournament purse, Golf Digest reported.
[pullquote]
Chuck Winship, the course's general manager, told the magazine that these sorts of leagues are something "every club in America has," and that the investigation was only prompted after a former employee contacted authorities.
The Tampa Bay Times reported that Winship's course may be in violation of two statutes including keeping a gambling house and game promotion in connection with the sale of consumer products of services.
A legal expert told The Times that "on the Richter scale of crime, this has got to be in the minus." Golf Digest, however, reported that a violation may be considered a felony.
"It is an ongoing criminal investigation at this point," Tarpon Springs police spokesman Capt. Jeffrey Young told the newspaper. "I don't expect it to be a long, drawn-out thing. I know it was started by a letter we received."
Under Florida law, it is a misdemeanor to "bet on result of…contest of skill, etc." It reportedly goes on to say "whoever…wagers any money…upon the result of any…contest of skill… shall be guilty of a misdemeanor of the second degree."
The course held no league activity for two weeks after the announcement.The club has since started league play again under the condition it does not have entry fees designed to reward winners with a pot at the end of play, the Times reported.
"You call any course you want (about gambling leagues) and they will all tell you the same thing, and if they don't, I'll buy you the biggest steak in the state," Ray Hamil, 78, a golfer at the course, told The Times.