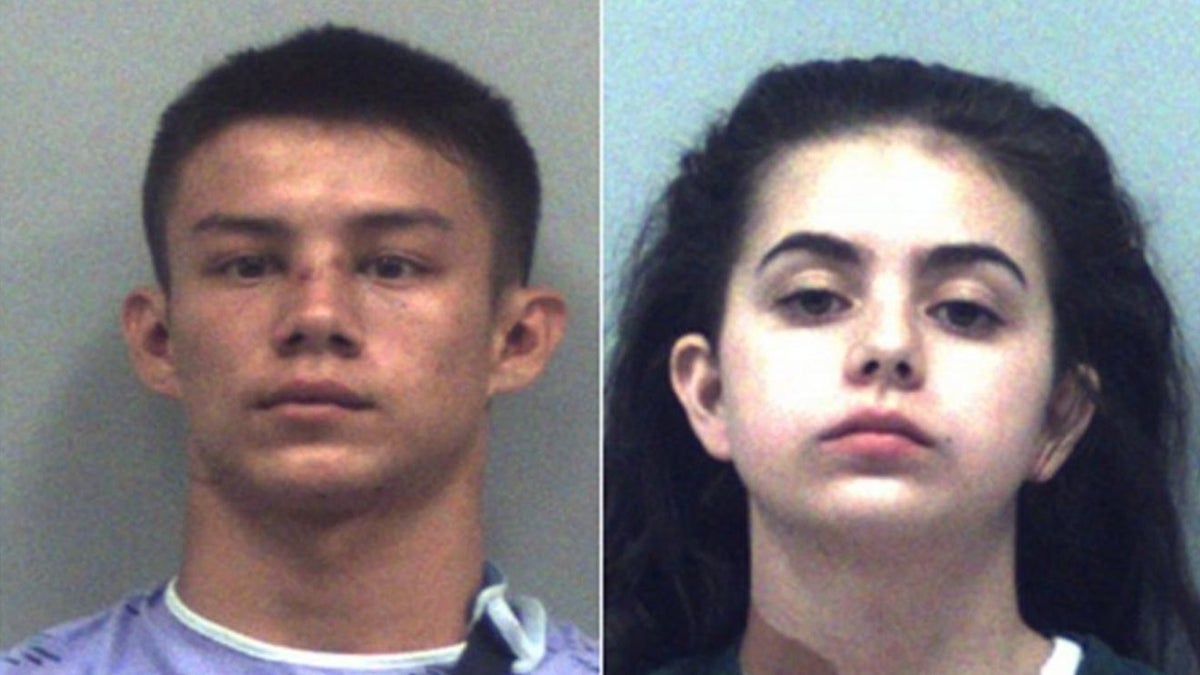 A Georgia teenager accused of killing her grandparents with her boyfriend has confessed to planning to kill the boyfriend's family, too.
GRANDDAUGHTER, BOYFRIEND ACCUSED OF KILLING GRANDPARENTS AT GEORGIA HOME
17-year-old Cassie Bjorge and 19-year-old Johnny Rider were arrested in the murders of Randall and Wendy Bjorge after the bodies were discovered during a welfare check on the grandparents' home in Lawrenceville earlier this month, Fox 5 reported. Officers arrested the duo after a brief SWAT standoff at an apartment complex.
Once in custody, Bjorge revealed plans to kill other family members, WSB reported. "She also said they were planning on killing Johnny's family and there were plans on killing her mother also," Gwinnett County Police Detective Dave Brucz explained.
DALLAS GUNMAN TARGETS BOSS BEFORE KILLING HIMSELF
In a taped confession, Bjorge said Rider scuttled those plans after seeing cars he didn't know parked in the family's driveway.
The couple is accused of killing the 63-year-old grandparents and for trying to kill Rider's sister and boyfriend. The sister, who escaped a planned attack, helped lead authorities to their eventual capture.
After using a tire iron, hammer, baseball bat and butcher knives to kill the grandparents, Bjorge and Rider then caulked two doors inside the house – in addition to the front door – to prevent any smell from the dead bodies from dispersing. Bjorge admitted to remaining in the home with the dead bodies for days after the murders. She said she smoked marijuana and invited friends over for a party.
The murders, police said, stemmed from Bjorge's feeling that the grandparents were too rigid.
"She had basically had enough of her grandparents," Brucz said.