Gas station clerk fired after refusing to serve Florida police officer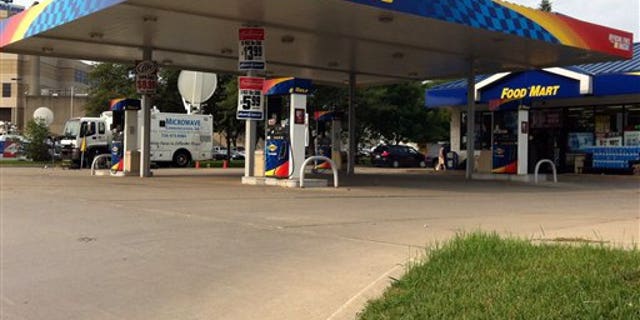 The Broward County Police Benevolent Association in Florida is calling for a national boycott of Sunoco after a clerk allegedly refused service to a uniformed police officer on Sunday. That employee has since been fired, company officials said.
"On a day when three officers are slain in Baton Rouge, Louisiana, and a fourth is fighting for his life, how can anyone deny service to a uniformed police officer?" Broward County PBA President Jeff Marano said.
According to an incident report, a Miramar police officer walked into a Sunoco gas station to purchase a bottle of Gatorade. Once the officer attempted to purchase the drink, the clerk refused to sell the drink to the officer.
The officer stated that the clerk walked up to him and asked why his friend was arrested. The officer told the clerk that he was arrested and that he couldn't provide any further information.
The clerk told 7News, Tuesday, that he didn't serve the officer because he was being rude. "He was being rude. He was being a jerk," said the clerk, who didn't want to be named or show his face. "If you apologize, I'll serve you. Ain't nothing, but he didn't want to apologize or nothing. He was being rude."
Once the Miramar cop tried to pay for the Gatorade, the clerk had his window closed.
The cop then told the clerk: "Hey, can you ring me up. I need to pay for my Gatorade."
That's when the clerk told the cop that he wouldn't ring him up because "he knew why." He then told the officer, as four people were standing behind him, "Get out of my way, I need to attend to customers" and started to ring up other customers as the officer moved.
The incident report also reveals that when the clerk asked why he refused to ring up a police officer who was trying to buy a Gatorade, he responded with, "Because I don't have to, that's why."
The clerk would not give the officer his or his boss's name.
"We demand the immediate termination of this employee by Sunoco," Broward County PBA President Jeff Marano added.
According to a statement Sunoco released to 7News, the employee was fired.