Gas hits $6 per gallon in San Diego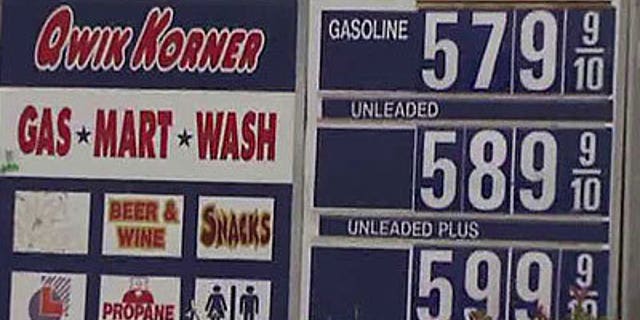 As gas prices in California hit a record high for the third day in a row, a station in San Diego County was charging $5.779 a gallon for regular gas and almost $6 a gallon for premium.
Qwik Korner at 2015 East Valley Parkway in Escondido was charging $1.11 more than the state average of $4.558 a gallon for regular unleaded gas. Premium was going for $5.99 a gallon.
The cost of fueling up has soared in recent days, as refinery and pipeline problems squeezed supply. The steep and sudden run-up caused Gov. Jerry Brown to call Sunday for a quick infusion of winter-blend gasoline.At the pump, drivers first saw prices surge to an all-time high Saturday, when they hit $4.614 a gallon and beat out a previous record set in 2008. By Sunday, the price of a gallon of regular was at $4.655, according to AAA's daily fuel-price survey.
Monday's price is 50 cents higher than it was a week ago and 86 cents above its level a year ago. In the Los Angeles and Long Beach region, motorists are shelling out $4.703 for a regular gallon, compared with $4.69 in Orange County, $4.725 in San Diego and $4.738 in San Francisco.
Click for more at Fox5SanDiego.com.