Panelists on Fox News's 'The Five' debated why New York City Mayor Bill de Blasio went to Germany to attend events protesting the G-20 summit, where riots have broken out.
Juan Williams asked if de Blasio was simply trying to raise his profile, perhaps even putting himself on the international stage in preparation to run against President Trump in 2020.
De Blasio's son, Dante, is spending the summer in Berlin for an internship.
"But it's terrible timing. He can't plow the streets, the subways don't run, there's homeless people everywhere, NYPD officers are turning their back to him, he's the worst mayor New York City has ever had," said Jesse Watters, adding, "But we don't have anyone running against him!"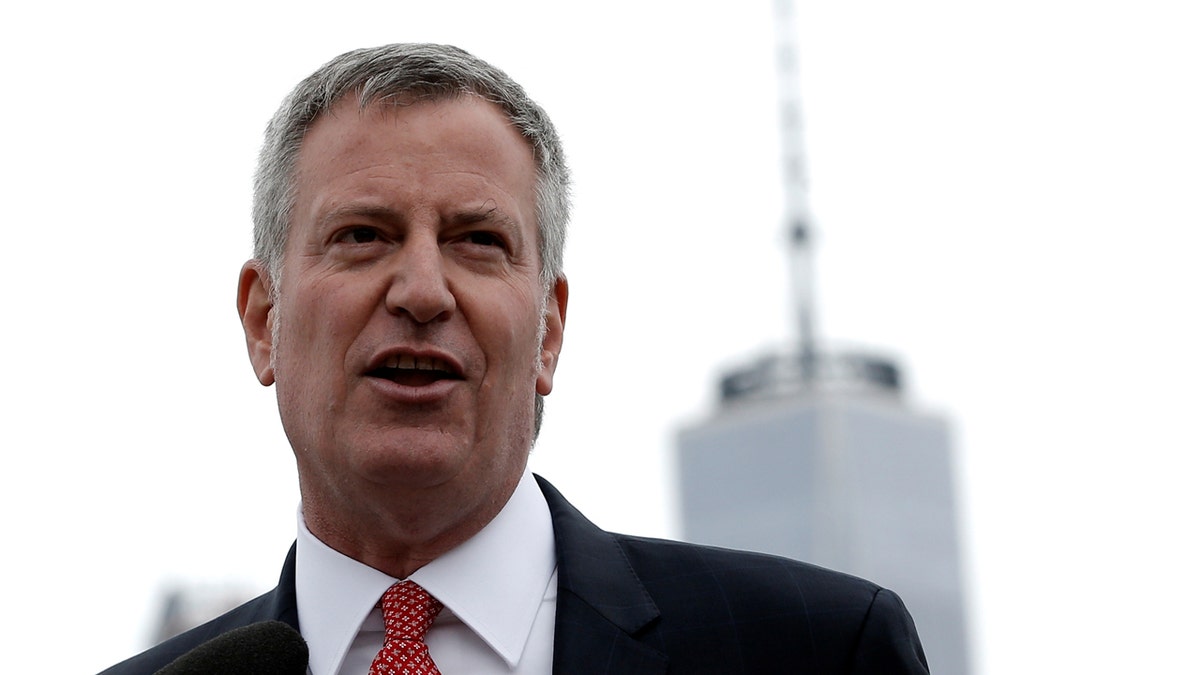 With less than a month to go until the Democratic primary, no viable challenger with name recognition has emerged to take on the mayor.
De Blasio has already lined up at least 11 union endorsements and amassed a campaign war chest of $3.7 million as of mid-April.