Ft. Hood shooter first considered killing soldiers at Ft. Benning, Ga., report says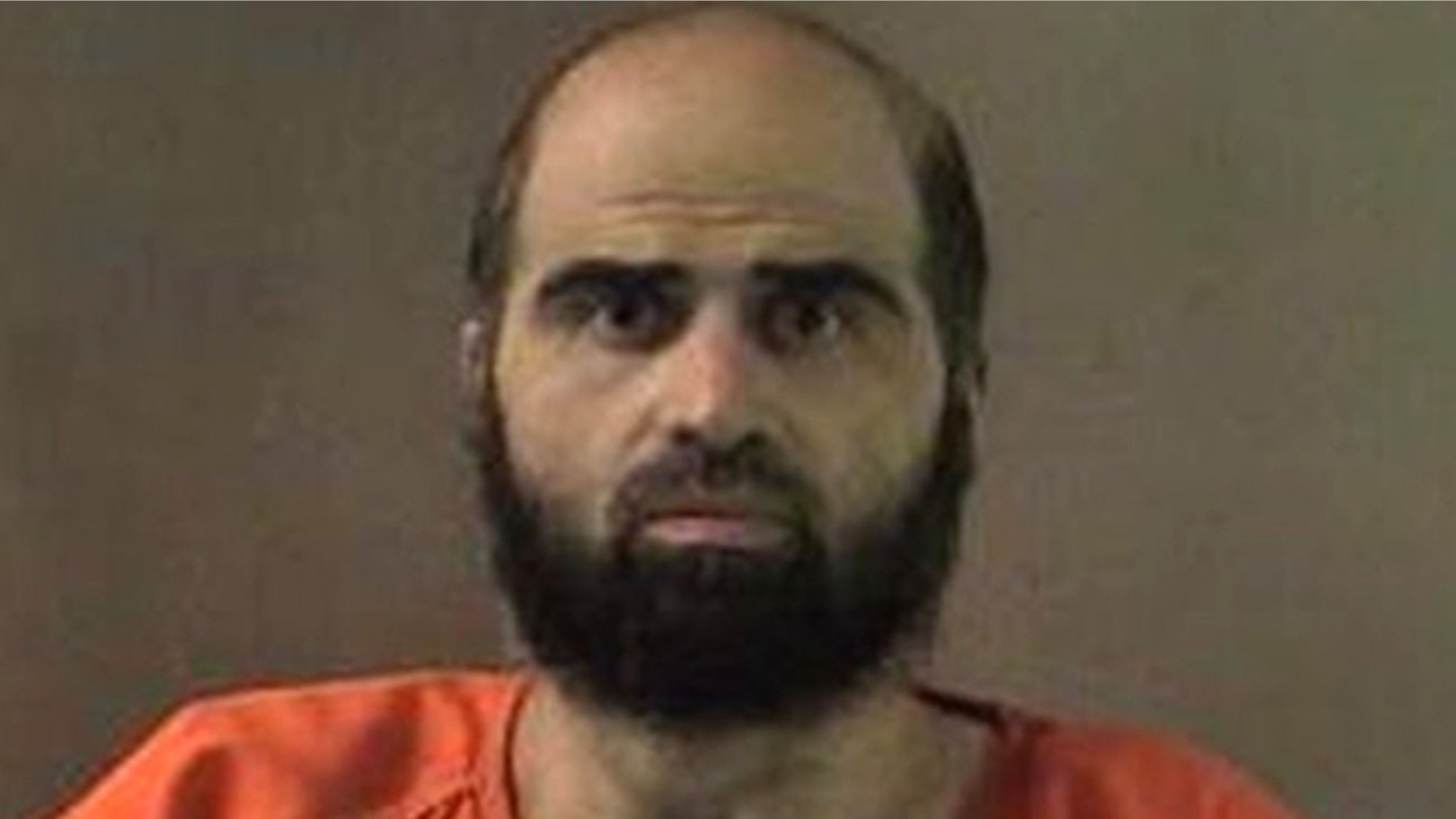 On the same day he stood up and told a packed Fort Hood court room that the "evidence will clearly show that I am the shooter, " Major Nidal Hasan, who is acting as his own attorney, exclusively turned over to Fox News another page of the "Full Report of Sanity Board, US v. MAJ Nidal M. Hasan" that reveals how the accused gunman initially considered killing soldiers at Ft. Benning, Ga.
Fox News has now reviewed three pages of the 49-page document, which details the findings of an examination of Hasan to determine whether he was mentally fit to stand trial.  It was conducted by a three-member panel at Bell County Jail in Belton, Texas in December 2010.
Hasan directed his attorney in civil matters, John Galligan, to turn over the latest document, page 26 of the report, to Fox News which has repeatedly requested interviews with Hasan in its ongoing reporting.
Galligan said, "I have been instructed to provide you with the next page (26) of the Narrative section in the Full Sanity Report."
Hasan is facing 13 counts of murder and 32 counts of attempted murder from the November 5, 2009 shooting. He is an Army psychiatrist who has served more than two decades in the U.S. military.
Key revelations from this page of the Sanity Board report include an explanation to the panel from Hasan on the timing of the attack, and that he considered other venues and that there was pre-meditation.
The Sanity Board states, "The defendant stated that he planned his course of action in regards to "violent acts against the military" in the days following his deployment notification. He initially considered driving to the deployment center at Ft. Benning during his pre-deployment leave to Virginia and shooting soldiers there.  He decided against that idea because he did not want to get caught in an unknown territory with weapons and ammunition in his car…
The report noted: "The defendant purchased a FN 5-7 Pistol as well as magazines and ammunition from Guns Galore on 1 August 2009."  
"The defendant stated that he went to the shooting range multiple times after work and on the weekends to learn how to shoot.  He reported firing approximately 2500 rounds with that weapon at the shooting range…."  " He claimed that he learned to "take head and heart shots" (i.e. head and chest shots) from 100 yards after practicing on the range."
As to Hasan's decision to attack at Fort Hood, the Sanity Board report said:
"He decided on the Soldier Readiness Processing (SRP) building (Building 42003) as the location for his actions as that building was familiar to him from his frequent visits for pre-deployment medical clearance."
"He stated that his plan was "to shoot soldiers and not shoot civilians."  In a further glimpse into the mind of Hasan, the report noted:
"He did not want to shoot civilians as he believed that killing soldiers would be more accepted in the Muslim community as compared to killing civilians...although he had initially considered civilians to be targets as they helped soldiers prepare for deployment."
Staff Sgt. Shawn Manning, who was shot six times by Hasan at Fort Hood, was expected to testify. In response to earlier document releases, he told Fox News, "I hope that if people hear the words from Hasan's own mouth that they will understand that this was an act of terrorism."
Staff Sgt. Alonzo Lunsford told Fox News before he testified Tuesday,"I'm not going to dread anything. That's a sign of fear. That man strikes no fear in my heart. He strikes no fear in my family. What he did to me was bad. But the biggest mistake that he made was I survived. So he will see me again."
The public affairs office at Fort Hood has made no comment on the documents released to Fox News.