Former President George H.W. Bush released from hospital, spokesman says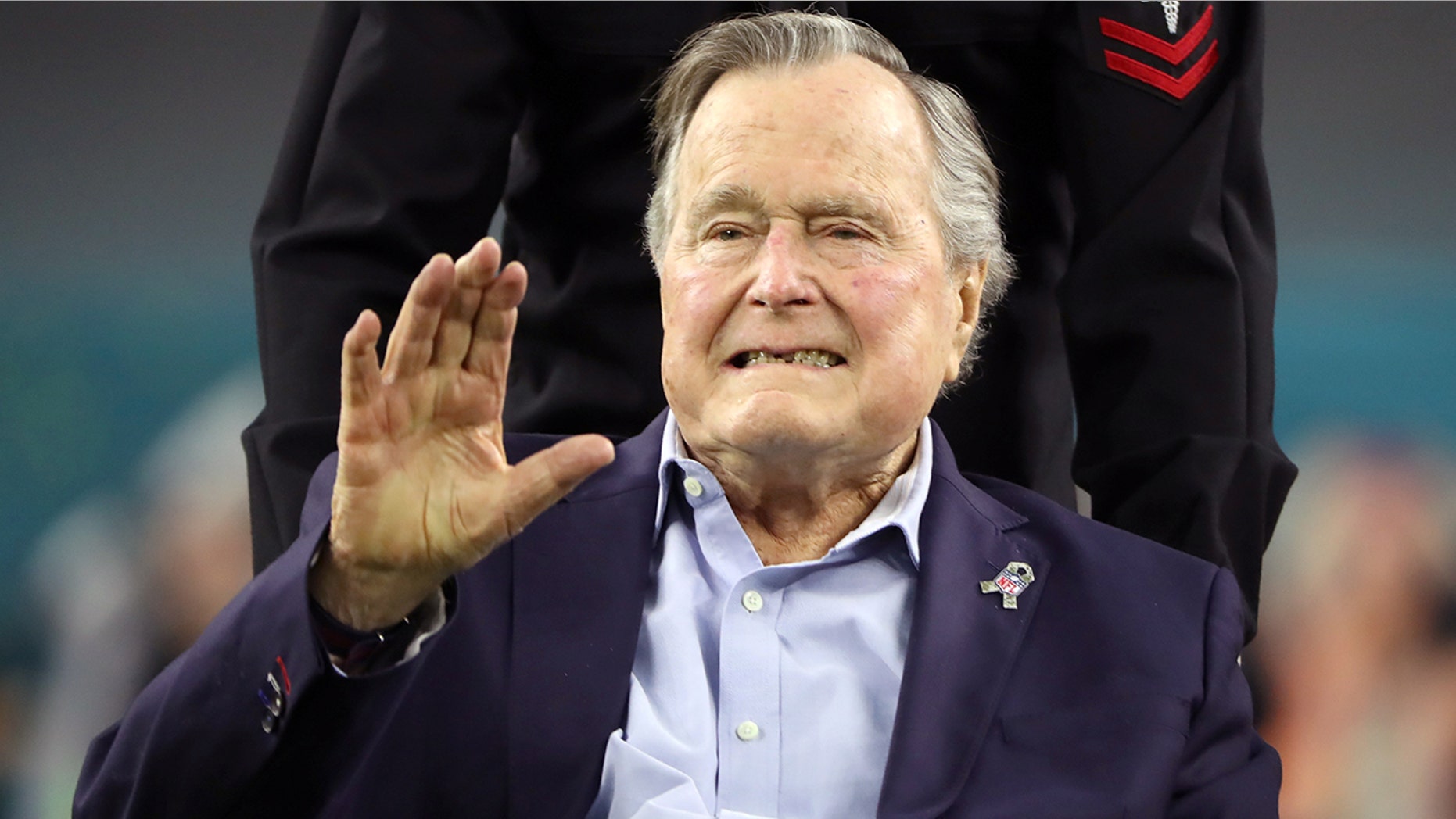 Former President George H.W. Bush was released from the hospital on Friday after being admitted last month with an infection shortly after the death of his wife, Barbara, his spokesman said.
"President @GeorgeHWBush was discharged from @MethodistHosp after treatment for an infection," the tweet from spokesman Jim McGrath said. "His doctors report he is doing well and is happy to return home."
The 41st president, 93, was admitted to the Texas hospital on April 22, one day after the funeral of his wife, former first lady Barbara Bush, who died on April 17 at age 92. The two had been married for 73 years.
FORMER PRESIDENT GEORGE H.W. BUSH HOSPITALIZED ONE DAY AFTER WIFE BARBARA'S FUNERAL, SPOKESMAN SAYS
He had contracted "an infection that spread to his blood," McGrath said at the time, but was "responding to treatments" and was on the mend.
The family spokesman continued to provide updates on Bush's condition throughout his time in the hospital, previously sharing that the former president was "in great spirits" and "looking forward to going home."
GEORGE HW BUSH EAGER FOR DOCTORS' OK TO LEAVE TEXAS HOSPITAL
Bush has used a wheelchair and an electric scooter for mobility since developing a form of Parkinson's disease, and he has needed hospital treatment several times in recent years for respiratory problems.
Former Florida Gov. Jeb Bush, son of the former president, tweeted about his dad on Friday.
"Thanks for all of your prayers," Jeb wrote. "Dad is doing well and headed home soon."
Bush served as president from 1989 to 1993 and as vice president under Ronald Reagan from 1981 to 1989. He also served as a congressman and as director of the CIA.
Fox News' Matt Richardson and The Associated Press contributed to this report.