Former Fox News employee pleads guilty in 'mole' case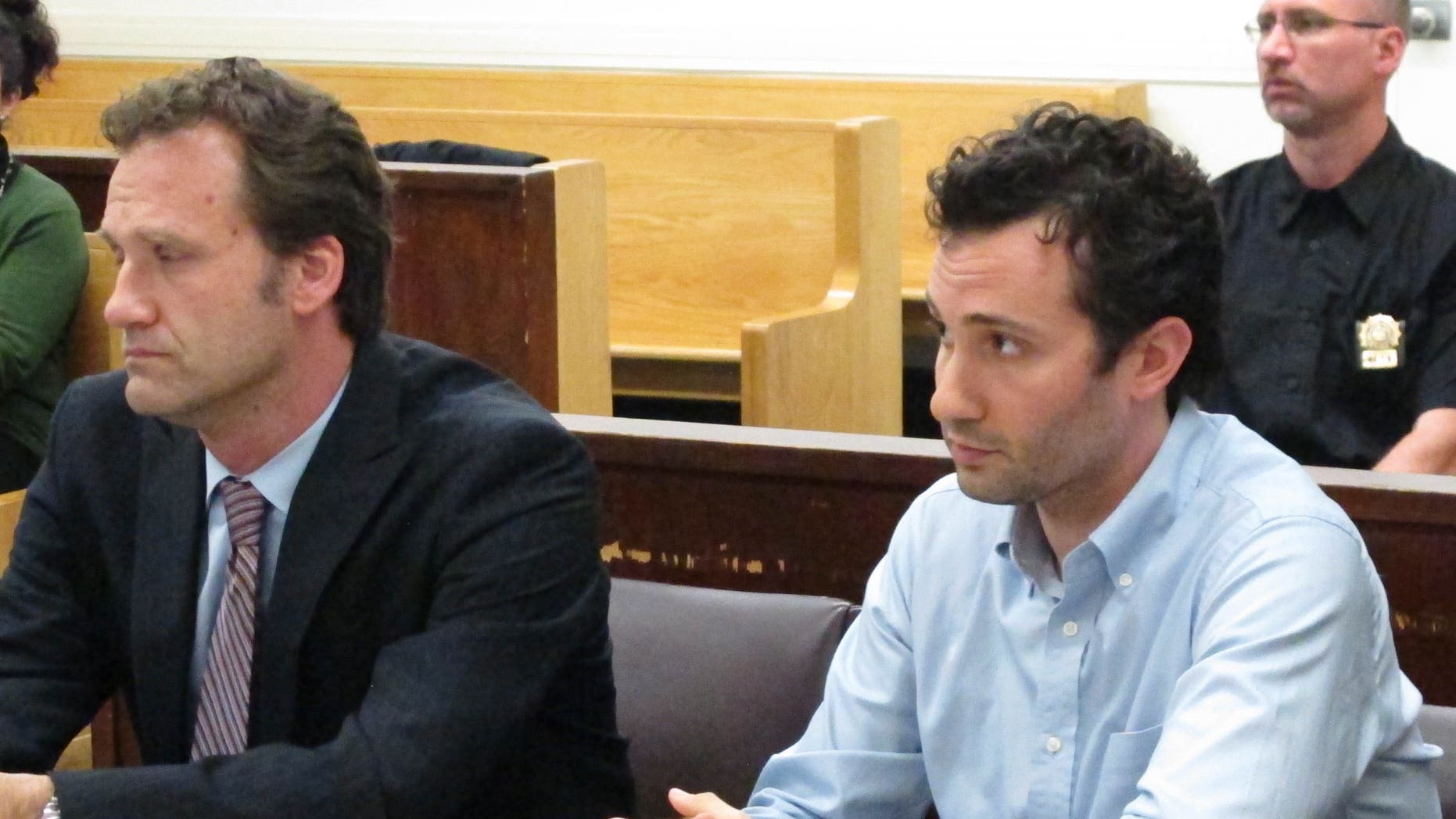 A former Fox News Channel employee who stole and sold raw video clips and wrote a series of Internet postings detailing some of the internal workings of the network pleaded guilty Thursday to two misdemeanor charges and agreed to forfeit $5,000 he made for his work as the so-called "Fox Mole."
Joseph Muto, 31, who worked on the top-rated "O'Reilly Factor" before he was unmasked and fired last year, appeared before Manhattan Criminal Court Judge Neil Ross and pleaded guilty to attempted unlawful duplication of computer related material and attempted criminal possession of computer-related material. Muto was initially charged with two felony counts, but negotiated a plea deal for a reduced sentence.
Muto's work appeared in the online publication Gawker and detailed, among other things, his dissatisfaction with some of the men's room facilities at Fox News' Manhattan offices. Gawker also posted video of Mitt Romney speaking privately to Sean Hannity of his wife's interest in the equine sport of dressage, and Newt Gingrich being primped off-stage by his wife, Calista.
After entering his plea, Muto, who was also fined $1,000 and sentenced to two types of community service - 10 days and an additional 200 hours  - to be served at court-approved non-profits, said he wished he'd never betrayed his former employer.
[pullquote]
"I wouldn't have done it had I known I'd end up in this courtroom," Muto, who also must forfeit an Apple laptop and a USB drive, told FoxNews.com. "To answer your question of 'was it worth it?' I wouldn't have done it."
Muto's attorney, Florian Miedel, said Muto should not have been treated like a criminal, despite admitting he stole material from his employer.
"Making him accept a criminal conviction is unfortunate for conduct that is fairly commonplace in the industry," Miedel said.
Muto's time as the "Fox Mole" was undone within a day, after Fox officials traced his company log-on information to unauthorized access to a pair of videos that had been leaked. He was arrested Thursday morning, hours before the court appearance.
A Fox News spokesperson said, "We are very grateful to the Manhattan District Attorney's office for their dogged pursuit of this case and for obtaining justice in this matter."