Former Border Patrol union president indicted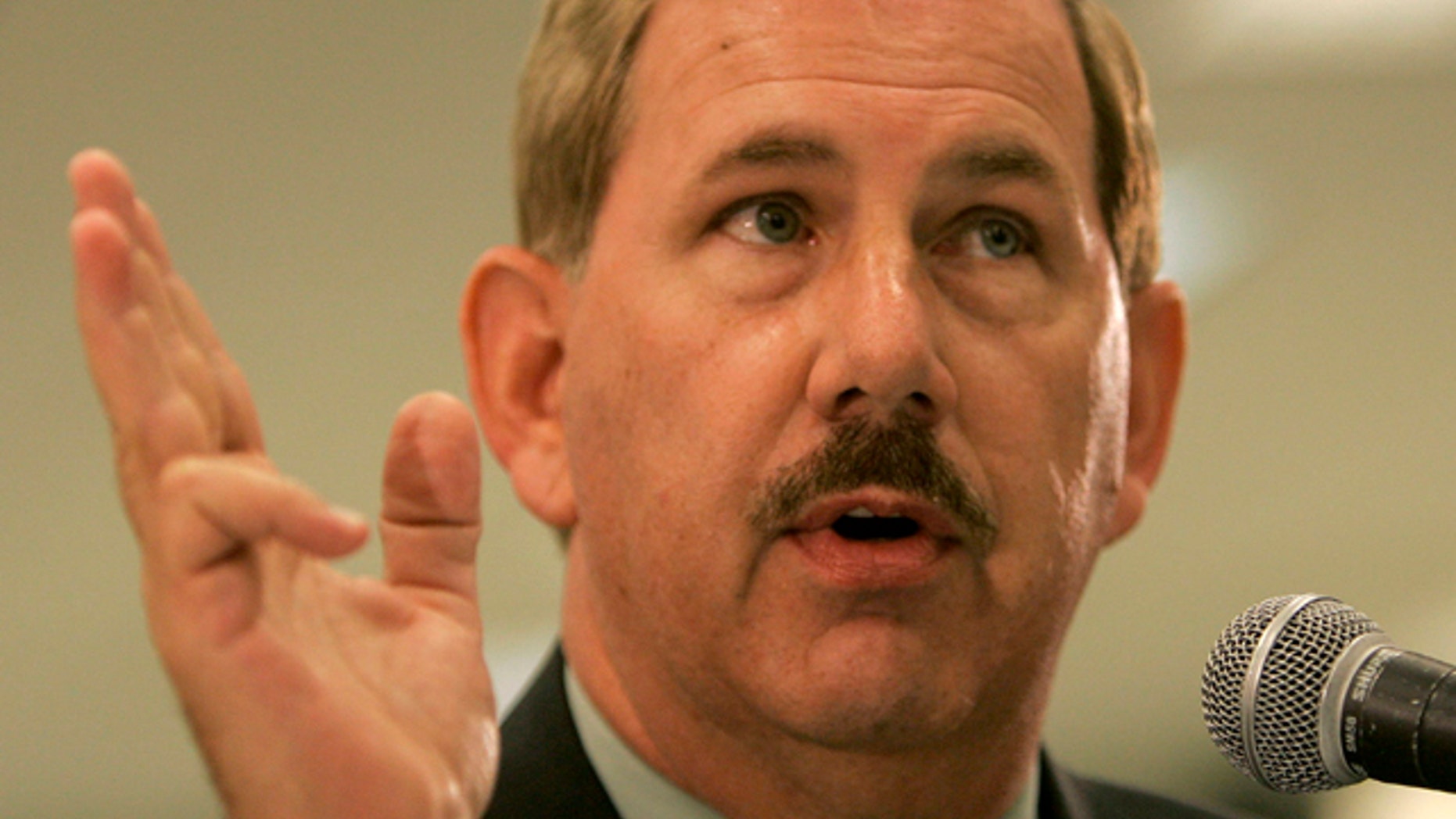 SAN DIEGO – The former leader of a union representing Border Patrol agents was indicted by a federal grand jury Thursday on charges of diverting hundreds of thousands of dollars in union funds for personal use.
Terence J. Bonner, president of the National Border Patrol Council for 22 years until his retirement last year, is accused of submitting expense vouchers for meals, car rentals, luggage, books and other union-related activities when he was traveling for personal reasons.
The false claims cover periods when he was visiting his mistress in Chicago, his family, hockey games and other sporting events unrelated to the union, the indictment says. He allegedly sought wages for time when he was downloading pornography at home on hard drives paid for by the union.
"Siphoning hundreds of thousands of dollars from hard-working Border Patrol agents, many of whom put their lives on the line every day to protect this country, is a particularly troubling form of corruption that must be addressed," said Laura Duffy, the U.S. attorney in San Diego.
Bonner, 59, did not immediately respond to phone messages to his office and pager. He is scheduled to make an initial court appearance Monday on 12 counts of wire fraud and conspiracy to commit wire fraud.
George McCubbin, who succeeded Bonner as union president, said the alleged corruption was limited to Bonner.
"Obviously this is going to be a black eye on our organization. For years we were always above any of this. It's clear this is an isolated incident," McCubbin told The Associated Press. "There are no other union officers involved. This is strictly on T.J."
McCubbin said the union's executive board learned about the investigation in April 2010. Bonner retired from the Border Patrol a month later after a 33-year career with the agency, and the union allowed him to continue serving as president until his two-year term expired in March 2011.
Bonner submitted six years' worth of travel expenses to the government at the end of 2009 and filed a grievance when the Border Patrol refused to pay, McCubbin said.
"The agency said this doesn't smell right, and that's when they started their investigation," he said.
The indictment says Bonner worked with an alleged conspirator who was the union's secretary-treasurer, but it does not name the person. Mark Conover, an assistant U.S. attorney, said the person has not been charged. He declined to comment further on whether there are other targets.
Bonner, who lives near San Diego in the small border town of Campo, has been a fixture on cable television and in congressional hearings. News reporters often turned to him for pithy commentaries on border security even after he retired.
Widely known as T.J., he was the union's voice at a time when the agency saw enormous growth to more than 20,000 agents and erected hundreds of miles of fencing and other barriers along the U.S. border with Mexico.
The union, which is part the American Federation of Government Employees and AFL-CIO, has 14,000 members who pay monthly dues of $56, according to the indictment.
Bonner allegedly signed off on policies that benefited him and other officers, such as clothing allowances and up to $800 a year to buy gifts for spouses and children. One policy allowed union officers to claim lost wages for Sundays, holidays, nights and overtime if they provided proof to the secretary-treasurer that they were doing union work.
The indictment lists $87,863 in false claims for lost wages from 2007 to 2010 but doesn't say when the alleged corruption is believed to have begun.
McCubbin, the current president and a longtime union officer, said Bonner got special treatment from the union treasurer, who no longer holds the position.
"When we submitted expense vouchers, he never questioned anything for T.J. If we submitted something and forgot a receipt, he'd circle it and send it back to us. He didn't do that with T.J.," he said.
McCubbin said the union adopted internal controls since learning of the investigation.