Florida teenager pulled gun on praying high school football team, police say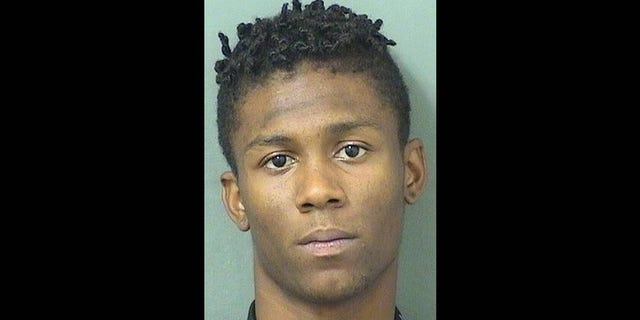 Members of a Florida high school football team were terrified when a former student reportedly pulled a gun on them while they were praying near the school's entrance.
Police said players from Palm Beach Lakes High School were praying at about 3:15 p.m. Monday by a tree near an exit of the school when a silver four-door car headed toward them.
A couple of the boys had stepped off the sidewalk and were in the roadway when the car approached, which seemed to anger the driver, who started honking at them, the Palm Beach Post reported.
The players reportedly told him to "chill" and said they would move when they were done with their prayer. It was at this point that the driver – later identified as 19-year-old Xavier Martin – allegedly got out of his car and threatened to shoot them.
The players told police Martin lifted up his shirt and showed them the top of a gun he had tucked into his jeans, prompting the players to run, the newspaper reported.
One of them identified the driver to police as "Xavier, from ROTC."
An ROTC teacher told police he had seen Martin at the school shortly before the incident and had asked him what he was doing on campus. He said "nothing" and that he was "just in the neighborhood."
Martin, of West Palm Beach, was arrested early Thursday on four counts of aggravated assault and one count of possession of a weapon on school property.
A judge ordered him to remain in the Palm Beach County Jail in lieu of a $300,000 bond.