Florida teen fatally shoots father in attempt to protect mother, police say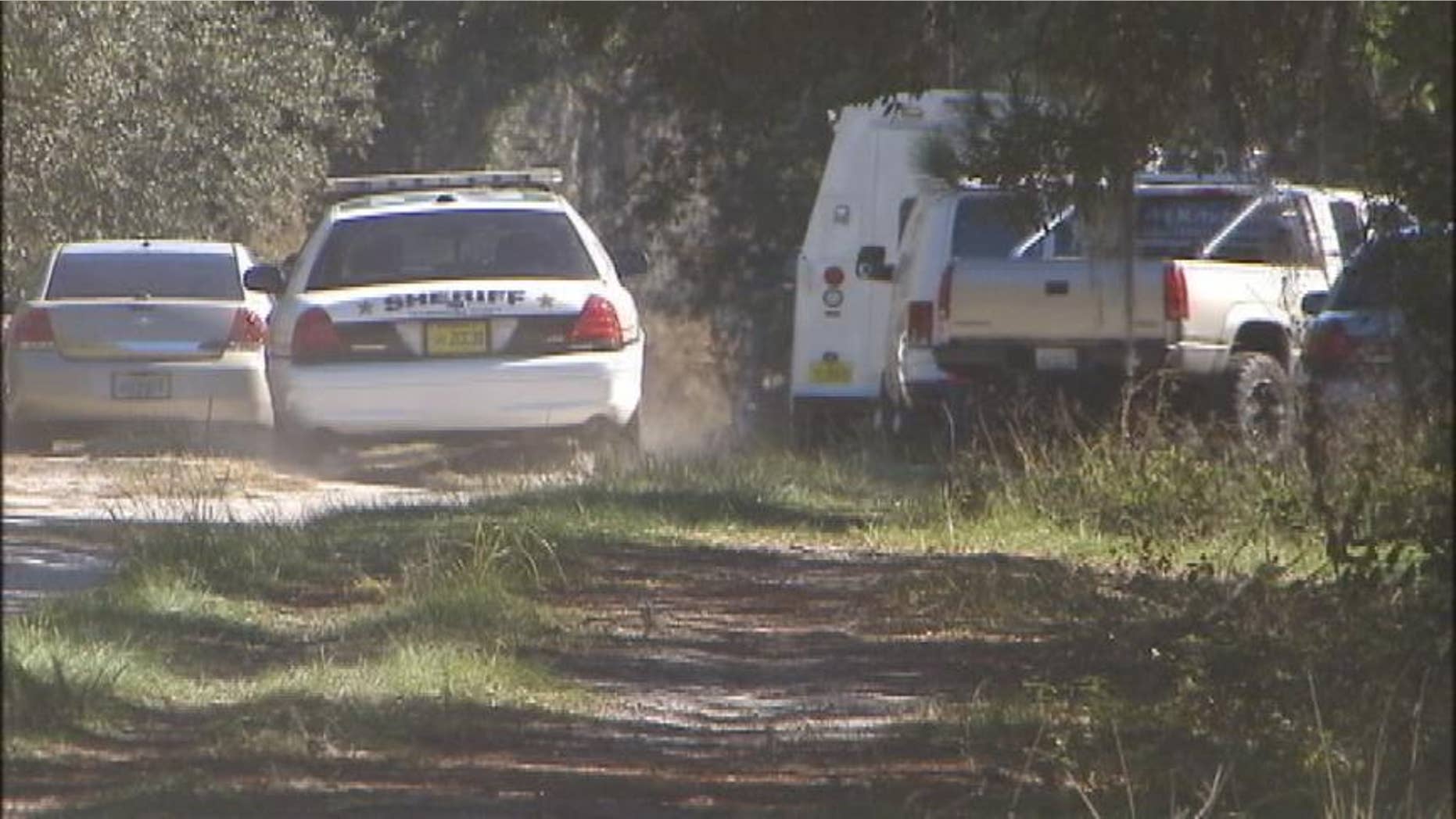 A Florida teen who fatally shot his father in a desperate bid to save his mother from being choked has not been charged, police said.
The shooting happened around 10 p.m. Saturday as a group of family and friends were gathered around a bonfire outside a mobile home in Plant City, a rural area northeast of Tampa.
Police said the teen's parents went into the mobile home and got into an argument that escalated when the father, identified as Christopher Thorpe, began striking his wife, Jill.
"He [Christopher Thorpe] was beating her; [he] kept punching her," Debbie Carter, a spokeswoman for the Hillsborough County Sheriff's Office, told Fox affiliate WTVT. "Then they went from the living room to the master bedroom where he kept beating her."
The couple's 17-year-old son, Channing Thorpe, rushed in and shot his father when he saw him beating and strangling his mother in their bedroom, according to police.
The teenager fired several shots at his father from a handgun. The boy then called the Sheriff's Office to report he had shot his father. Deputies later found Christopher Thorpe, 36, dead in the master bedroom.
One of the bullets also hit 35-year-old Jill Thorpe in the thigh. She was treated at an area hospital and later released.
Police did not arrest the teen, who was left in the custody of his mom.
The Tampa Bay Times reported that there was no known history of domestic violence, and that the father, mother and son had no criminal record.
Authorities had been dispatched to the home only once before -- for a loose animal call -- according to WTVT.
The shooting reportedly shocked Evelyn Thorpe, the teenager's paternal grandmother.
"I had never, ever seen three people that were so close," she told the newspaper. "All three of them did everything together. Everything. I just can't understand it."
The shooting is still being investigated by the Hillsborough County Sheriff's Office, according to Carter. The case will then be handed over to the State Attorney's Office to decide whether to pursue charges.
Hugh Williamson, a neighbor of the Thorpe family, called the shooting a terrible tragedy.
"You hate to wake up and hear things like that much less in your own neighborhood," he told WTVT. "A very sad thing that there has to be that kind of hurt and hatred and animosity toward each other in this world."
Click for more from MyFoxTampaBay.com
The Associated Press contributed to this report.