Florida man threw another man off bridge, arrested after spotted by passing officer, cops say
A man in Florida was arrested Sunday after he threw another man off a bridge into a river just as an officer was passing by, according to police.
The Daytona Beach Police Department said that Derrick Goodin, 21, was involved in an argument with a woman over money as she and a friend crossed the bridge over the Halifax River on Sunday. After throwing the woman's bike in the water, the 21-year-old then threw over her friend, an unidentified man, after he got involved in the argument.
"A Daytona Beach Police officer was just heading over the bridge when he spotted Goodin tossing the victim into the water," police said.
In bodycam video released by police, Goodwin can be seen standing with the man before police say he tossed him over. The officer then gets out of the car and tells the 21-year-old to surrender.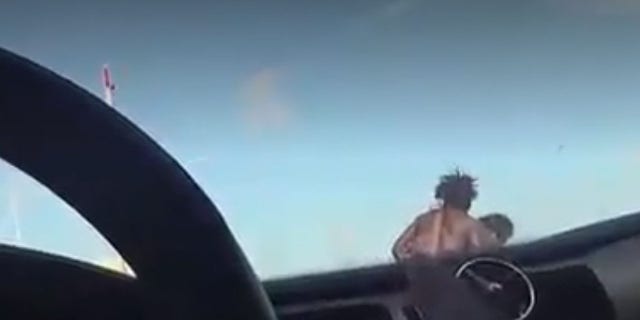 "On the ground right now! Get the f--- on the ground! Main Street Bridge, I've got a male throw another male off the bridge. I got one at gunpoint," the officer can be heard saying in the video.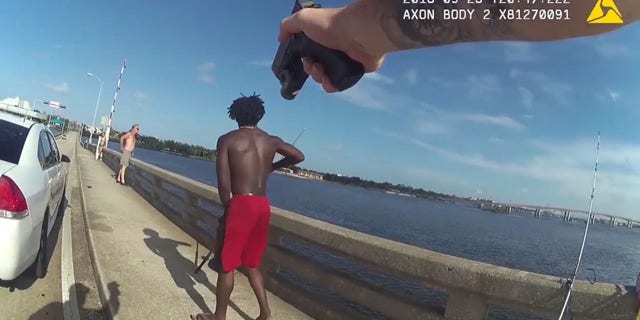 Goodin is then heard saying "he jumped over the bridge," before throwing his wallet in the water before he was arrested.
"It's not every day that we're driving and we see a human being throwing another human being into a body of water," Daytona Beach Police spokeswoman Lyda Longa told FOX35.
NAKED MAN OUTSIDE FLORIDA CHICK-FIL-A ARRESTED FOR TRYING TO FIGHT PASSERSBY
McKenzie Reijonen, who heard the commotion as he was fishing on a rowboat nearby, told FOX35 he jumped into action as soon as he realized what was happening.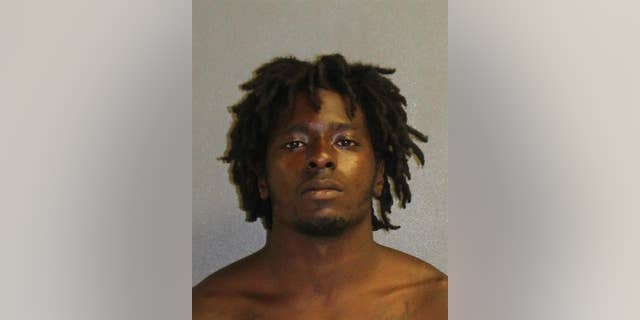 "I mean over there it's pretty shallow but he fell I think into the channel which is even worse because, you know, he could have been unconscious and been hit by a passing motorboat," he said.
Reijonen said he rowed his boat over to the bridge and brought the man, who had a gash on his head but was otherwise fine, to shore.
"I was just worried that he could have been punched unconscious or drowning or somewhere down there in the water and I did what I hoped somebody would do for me," he said.
Goodin is now at the Volusia County Jail and has been charged with aggravated battery and breach of peace, according to police.