Florida man paints American flag on home to protest fines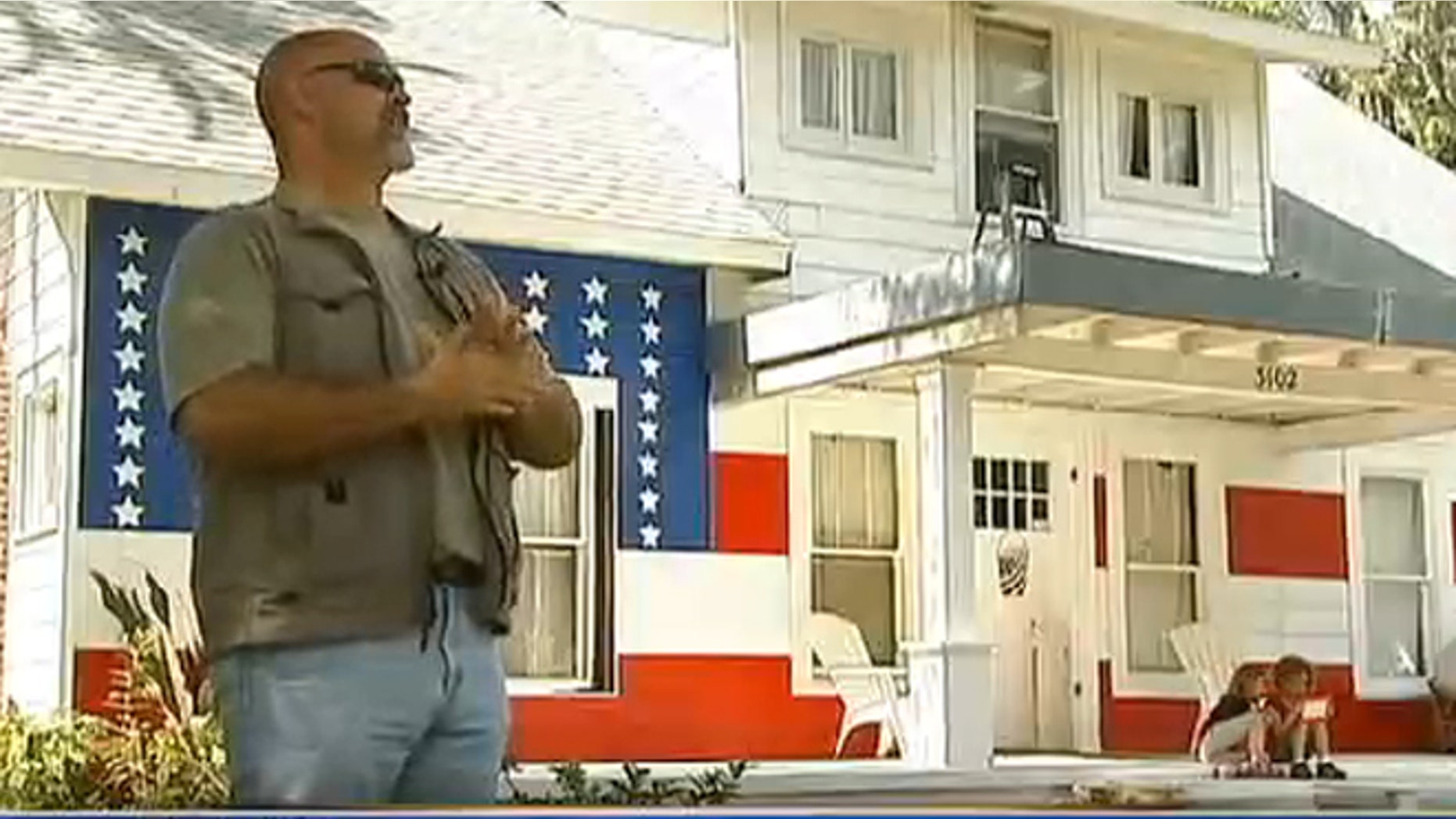 A Florida man painted his home red, white and blue to show his community, which he says is unfairly fining him, that he still lives in the United States.
MyFoxTampaBay.com reported Thursday that Brent Greer, who lives in Bradenton, was upset that the city's code enforcement officers inspected his home after someone reported a dead Christmas tree in the front of his house. The inspectors found other items they ruled were code violations, like a debris pile, and threatened him with a $250-a-day fine.
"I decided to paint the American flag in order to show this is still America," he told the station. He said his family feels threatened over the situation. Painting the home is not a violation.
Volker Reiss, a code compliance manager, told the station that "code compliance is all we're looking for."