Florida man arrested after allegedly punching girlfriend over chocolate chip cookie, report says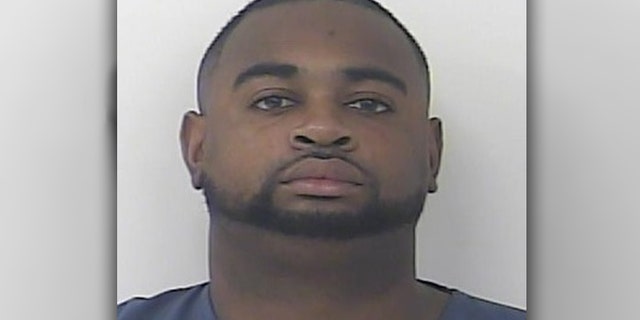 A man in Florida was arrested after allegedly punching his girlfriend following a fight over chocolate chip cookies, police told FOX13.
Richard Anthony Hessic told Port St. Lucie cops that he became distraught on Dec. 14 after noticing the last chocolate chip cookie was gone, the outlet said.
FLORIDA MAN ARRESTED AFTER PUNCHING ATM FOR 'GIVING HIM TOO MUCH MONEY'
When he asked his girlfriend about it, she reportedly made a joke out of the situation. She told police she didn't want to start a fight "over something so petty" so she tried to make peace by offering to buy him new cookies, according to an affidavit obtained by FOX13.
When Hessic's girlfriend left to take a shower, he reportedly followed her inside and "ripped down the shower curtain" because "he felt she was blowing him off," according to the document.
MURDER CHARGE FOR FLORIDA MAN AFTER WIFE'S BODY IS FOUND ON THEIR 1ST ANNIVERSARY
Then he reportedly "punched her on the left side of her face."
Authorities later arrived at the scene and arrested Hessic, FOX13 reported.
Officer Aaron Garcia told Fox News the suspect faces a battery charge. He was brought to the St. Lucie County Jail and released on Dec. 15 on a $15,000 bond, the officer said.