Florida man, 72, tries to mow down neighbor with tractor during dispute, cops say
A 72-year-old Florida man was arrested last month after he was caught on video chasing down his neighbor on a tractor during a dispute over property, police said.
The St. Johns County Sheriff's Office told News4JAX that on June 19 Howell Lamar Morris of St. Augustine was charged with aggravated assault with a deadly weapon without intent to kill. The video of the bizarre incident was released Tuesday.
Authorities had received a disturbance call around 8 p.m. When officers arrived on scene, Scott Lynch, 53, told them he with arguing with Morris, his neighbor, over property when the 72-year-old climbed onto his tractor and chased after him yelling, "Run, fat a**."
The video, filmed by Lynch's wife, led to Morris' arrest, according to News4JAX.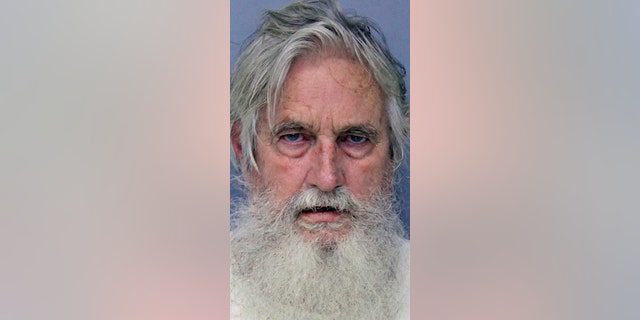 FLORIDA DEPUTIES FIND ALLIGATOR IN BACKSEAT OF ALLEGED BURGLAR'S GETAWAY CAR
The video shows Lynch running for his life as Morris chased him on the tractor, police said. The 52-year-old was able to finally escape when he entered his garage and shut the door.
In a phone call to a 911 dispatcher obtained by the television station, Lynch's wife is heard describing what she saw.
"He chased him down on his tractor and my husband had to run, yes," she said.
Police said Morris was arrested after police viewed the video, which showed him, "steer the tractor toward the victim as he was running down his driveway."
Morris posted $2,500 bond, according to News4JAX, which also reported that Morris was ordered to have no contact with his neighbor.