Florida Court Denies Casey Anthony's Probation Appeal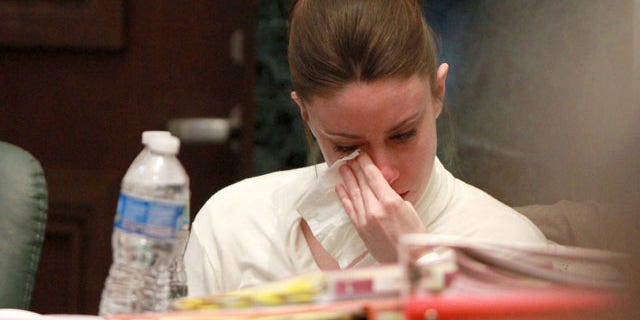 NEWYou can now listen to Fox News articles!
DAYTONA BEACH, Fla. – Casey Anthony must still report to serve one year's probation in Florida, after her appeal against a judge's ruling on the matter was denied Tuesday, the Orlando Sentinel reported.
Judge Belvin Perry ruled earlier in August that Anthony had until Aug. 26 to return to Florida to serve 12 months' probation for a check-fraud conviction, upholding a sentence by Judge Stan Strickland.
Her attorneys filed an appeal in Daytona Beach with Florida's Fifth District Court of Appeal, arguing that she had served her probation while she was in jail awaiting her murder trial.
Anthony was acquitted of first-degree murder on July 5 in the death of her two-year-old daughter Caylee.
"The petitioner and her lawyers were well aware that her probationary placement was not to begin until her release from confinement," the court order issued Tuesday stated.
Anthony was ordered by the court to report to an undisclosed location by 12:00pm Friday to meet with Florida Department of Corrections (DOC) officials.
"We're waiting for her," DOC spokeswoman Gretl Plessinger said.
The 25-year-old pleaded not guilty to the first-degree murder charge in a trial that made headlines globally, claiming a babysitter kidnapped her toddler. After she was acquitted, she was released from jail and dropped from public sight.