Florida cop, 24, fired over 'terrible' racially-charged Snapchat post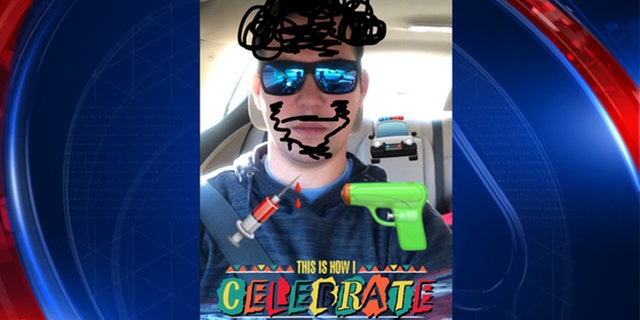 NEWYou can now listen to Fox News articles!
A Florida police department is blasting one of its former officers after firing him for posting a racially-charged image on social media during Black History Month.
Matthew Moriarty, a 24-year-old who had served as an officer for around two-and-half years in Daytona Beach Shores, was terminated Wednesday. Two months earlier, police say they received a Snapchat image of him with black hair and a beard drawn over his face, along with graphics of a police car, a toy gun, a syringe and text saying "This is how I celebrate Black History Month".
"It was terrible thing to do. It was reprehensible. How do you defend that?" Daytona Beach Shores Public Safety Department Director Stephan Dembinsky told Fox 35 Orlando. "How do you stay a police officer, when you go to court and testify against the people that you put in jail, and they hold up this picture and ask how can we believe this is unbiased policing?".
Dembinsky said Moriarty was immediately suspended once they received the photo and an internal investigation is ongoing into all of his arrests and traffic stops to determine any incidents of bias.
"Every chief in America is going through the same thing, and we have to weed these people out," Dembinsky told Fox 35 Orlando.
Moriarty's attorney told the Daytona Beach News-Journal that his client's creation of the image was a 15-second "lapse of judgment."