Flint airport attack: Canadian-Tunisian suspect's background under scrutiny
The FBI on Thursday was looking into the electronic records of the Canadian-Tunisian dual citizen accused of stabbing a police officer at the airport in Flint, Michigan, in an attack the feds called terror.
The suspect, Amor M. Ftouhi, is being held in custody until his Wednesday hearing. The 49-year-old man was charged in U.S. District Court with committing a violent act in an airport. The act is punishable by up to 20 years in prison. The feds have said more charges could be coming.
"Suffice to say, he has a hatred for the United States," Detroit's FBI Chief David Gelios said.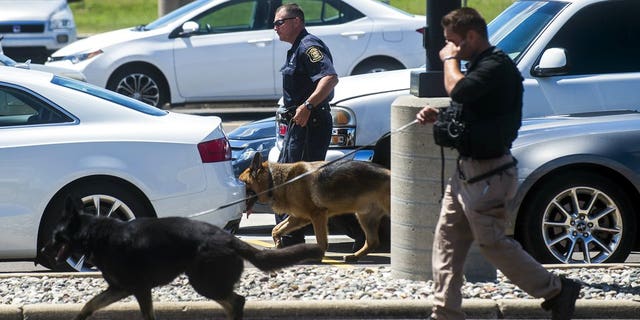 Ftouhi screamed "Allahu Akbar," which translates to "God is great," before stabbing Lieutenant Jeff Neville with a weapon described as an "Amazon Jungle Survival Knife," police said.
Afterwards, Ftouhi continued to yell something along the lines of "you have killed people in Syria, Iraq, and Afghanistan, and we are all going to die," according to investigators.
FLINT AIRPORT ATTACK: MICHIGAN OFFICER STABBED IN 'ACT OF TERRORISM,' FBI SAYS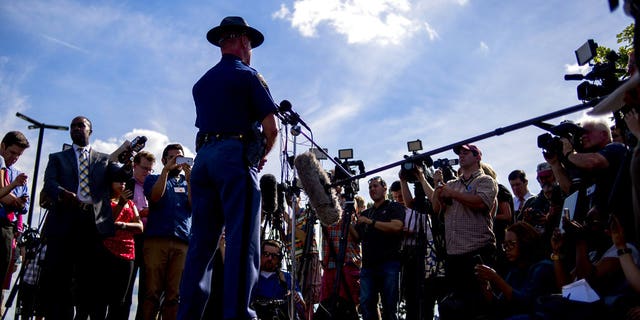 Ftouhi appeared in court Wednesday for an initial appearance wearing a face mask. It happened after Ftouhi spat on a U.S. Marshal, M Live reported.
Ftouhi's public defender told the U.S. Magistrate Judge Stephanie Dawkins Davis that his client primarily speaks Arabic and French and may be difficult to understand. Ftouhi added that his speech may be unclear due to the face mask. Davis and Marshal conferenced and allowed Ftouhi to remove it. His attorney, David Kelzer, told him "none of what you were doing before, okay?"
The Flint Islamic Center condemned the act, calling it a "horrible act of violence," the Detroit Free Press reported. A prayer vigil for Neville is being planned. The president of the center's management committee, Dr. Mohammed Saleem, said, "we, as the people of Flint, must remain united against such senseless acts of violence against anyone, and in particular against law enforcement officers."
LONDON MOSQUE ATTACK VICTIM DIED FROM 'MULTIPLE INJURIES,' POLICE SAY
Saleem continued, "We will not allow others with their own political agendas to divide us."
The FBI it appeared to be a lone-wolf attack, adding that there was "nothing to suggest a wider plot." Ftouhi entered the United States legally at Lake Champlain, New York, on June 16.
Neville, who fought him off until police were able to come to his aide, is "doing well" and resting at the hospital, airport director Craig Williams told reporters Thursday.
Williams said the attack happened minutes before a previously-scheduled meeting about an incident involving an unattended bag at the airport two weeks ago.
"In some ways the Lord was looking over us because we had a lot of resources on site and already on their way to the airport to attend that meeting," he said.
Fox News' Greg Norman contributed to this report.