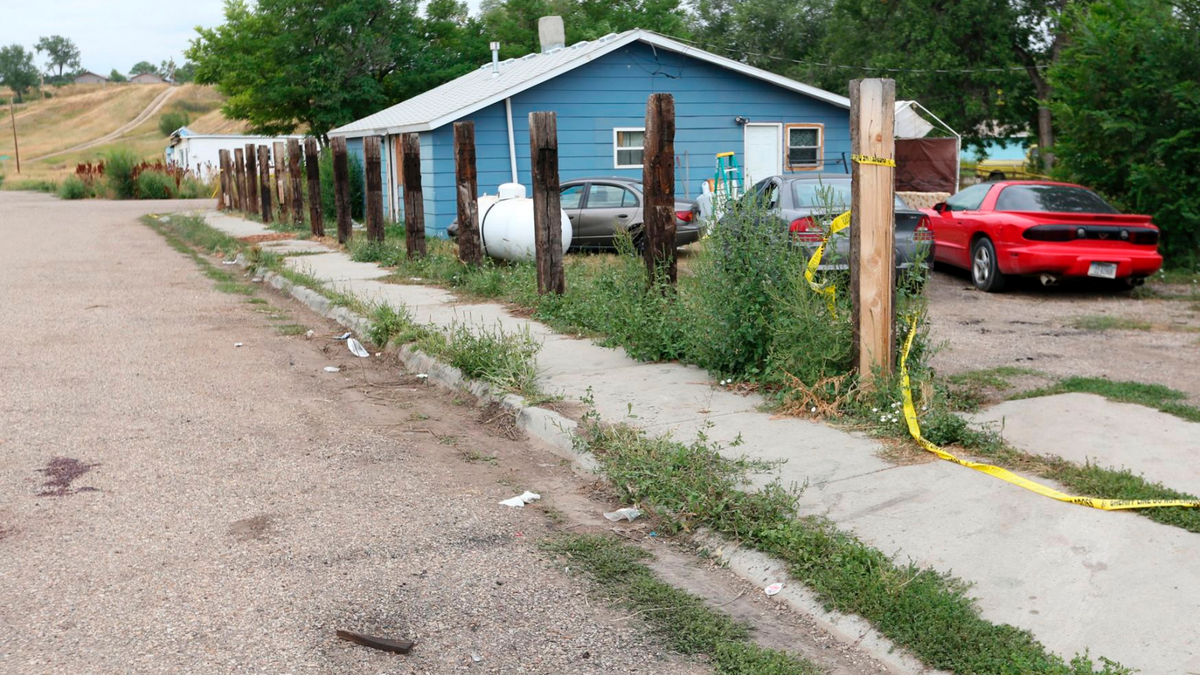 BILLINGS, Mont. – A house on Montana's Crow Indian reservation where three people were shot and killed last week has burned to the ground, officials said Tuesday.
The fire destroyed the one-story house in the town of Lodge Grass where tribal officials have said a dispute linked to methamphetamines last Friday prompted the killing of three people who entered the home.
The fire, which started late Monday night or early Tuesday, was reported to the Big Horn County rural fire department about 1:30 a.m. Tuesday.
It happened during a 9 p.m.-to-5 a.m. curfew imposed by tribal authorities following the shooting that remains in effect.
FBI Senior Supervisory Agent Travis Burrows said the investigation the agency is conducting into the shootings was ongoing, with no suspects publicly identified or arrested, but that the FBI was not investigating the fire. He did not know the cause of the fire.
The Big Horn County Sheriff's Office said any investigation into the fire would be led by the county fire department. The county's fire chief, Matt Redden, was responding to a wildfire on Tuesday and was unavailable to comment.
Leslie Frank Nomee Jr., 27, his wife Denise Steward Nomee, 25, and 30-year-old Nehemiah Brokenrope were killed after they entered the house Friday afternoon and got into a confrontation that led to gunfire.
Two people who were wounded in the shooting were already in the house when the victims entered. One remains hospitalized, Burrows said.
Tribal officials have not disclosed additional details about how the dispute was linked to methamphetamines.
Lodge Grass is a town of about 400 people near Montana's border with Wyoming.