Female active shooters are rare, FBI data shows: A look back at some notable cases
NEWYou can now listen to Fox News articles!
Female shooters – especially those who commit mass shootings – are rare, data shows.
Police said Nasim Aghdam, 39, shot and injured three people at the YouTube San Bruno headquarters on Tuesday before killing herself. Her father said he had warned police that Aghdam "hated" the company.
According to an FBI database of active shooter incidents in the U.S. from 2000 to 2013, only six out of 160 were committed by women. The database defined an active shooter situation as one in which "an individual actively engaged in killing or attempting to kill people in a confined and populated area."
Dr. Adam Lankford, a professor at the University of Alabama who has done extensive research on mass shootings, attributed the rarity of female mass shooters to a variety of issues, including gun ownership.
"If you have a firearm, you're more likely to use it, just like any tool or weapon," Lankford told Fox News, adding that some men, culturally, purchase firearms "because they're cool." He said the gap between men and women who commit homicide through poison or arson is smaller than that of those who use firearms.
"They're attracted to guns in the way that some men are attracted to cars. Fewer women who purchase guns do so simply because they're cool," he said.
Lankford also said men generally are more prone to violence or aggression in pursuit of status than women, citing bar fights and organized crime.
"Men can say we're willing to kill you and risk death ourselves in order to protect our status or gain status," he said.
Here's a look at notable shootings perpetrated by women.
San Bernardino, 2015
Tashfeen Malik, 29, and her husband, Syed Rizwan Farook, attacked Farook's coworkers in San Bernardino, killing 14 people and injuring nearly two dozen others in December 2015.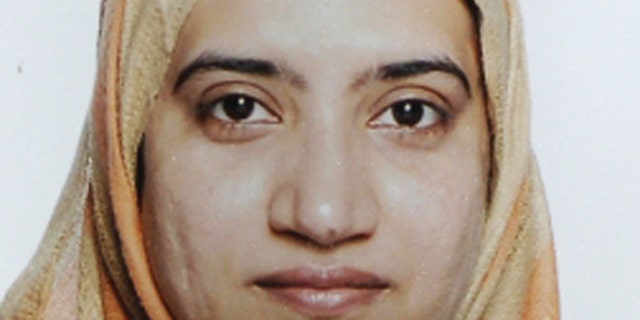 Malik and Farook were later killed by police after engaging in a shootout with officers.
Malik was born in Pakistan but moved to Saudi Arabia as a child, according to the Los Angeles Times. She also attended college in Pakistan.
Las Vegas, 2014
Along with her husband, Jerad Miller, Amanda Miller embarked on a shooting rampage in Las Vegas, killing two police officers and one other person who tried to intervene, according to the FBI.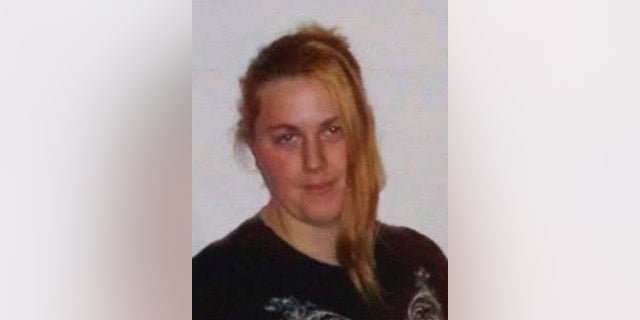 The couple began shooting in a CiCi's Pizza restaurant before bunkering down in a nearby Wal-Mart. Police said at the time that the pair was "ready to kill as many cops as they could."
After being cornered by police and exchanging gunfire with them, officials said Amanda Miller, then 22, killed her husband before committing suicide, the Los Angeles Times reported.
Alturas tribal meeting, 2014
Members of the Cedarville Rancheria Tribe council in California were meeting to decide whether Cherie Louise Rhoades should be evicted from tribal housing when she attacked them, the Sacramento Bee reported.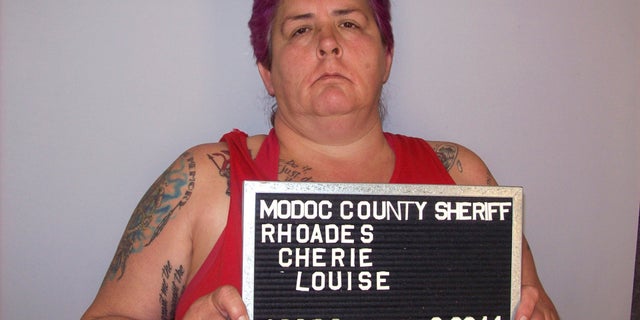 Armed with a semi-automatic handgun and a butcher knife, Rhoades, 44, killed four people, including three relatives, in February 2014, according to the Sacramento Bee. She was sentenced to death in 2017.
Kraft Foods facility, 2010
Yvonne Hiller killed two of her coworkers and injured another at a Kraft-Nabisco cookie plant in Philadelphia in September 2010, WPVI-TV reported at the time.
Hiller, who was 43 then, had been suspended from her job and escorted off the premises, Kraft Foods said in a statement. She eventually surrendered to police, according to WPVI. She was later sentenced to two life terms in prison without parole.
Publix, 2010
After Arunya Rouch was let go from a Publix in Tarpon Springs, Fla. in 2010 for threatening to kill a coworker, she came back to the grocery store to do just that, according to the Tampa Bay Times.
Rouch, then 41, killed a former coworker in the parking lot. She later engaged in a shootout with police where she was injured but survived.
Her husband later testified that Rouch had been bullied by her colleagues at Publix. She was sentenced to life in prison.
University of Alabama, 2010
Dr. Amy Bishop, a 44-year-old biology professor at the University of Alabama in Huntsville, brought a 9mm pistol to a faculty meeting and fatally shot three of her colleagues, police said. Three others were injured.
Bishop, who was sentenced to life in prison, had found out she was passed over for tenure prior to the killings.
Louisiana Technical College, 2008
Latina Williams was 23 years old when police said she opened fire in a classroom at Louisiana Technical College in Baton Rouge.
Williams killed two people before committing suicide.
Goleta postal facility, 2006
Jennifer San Marco began her killing spree by fatally shooting her neighbor in January 2006, according to the Santa Barbara Independent.
San Marco, 44, then went to her former place of employment, a mail processing plant in Goleta, Calif., and fatally shot six people before committing suicide. She reportedly had been put on medical leave for psychological problems prior to the deadly rampage.
Laidlaw Transit Services maintenance yard, 2001
In April 2001, Cathline Repunte, a bus driver in San Jose, Calif., opened fire on her colleagues with a handgun, according to the FBI. She injured three people and killed one, a man who had trained her, the San Francisco Chronicle reported at the time.
Repunte was 36 at the time of the shooting and was restrained by a coworker until police took her into custody. She was sentenced in 2002 to 35 years to life in prison.