Feds Bust Iraqi-Mexican Drug Ring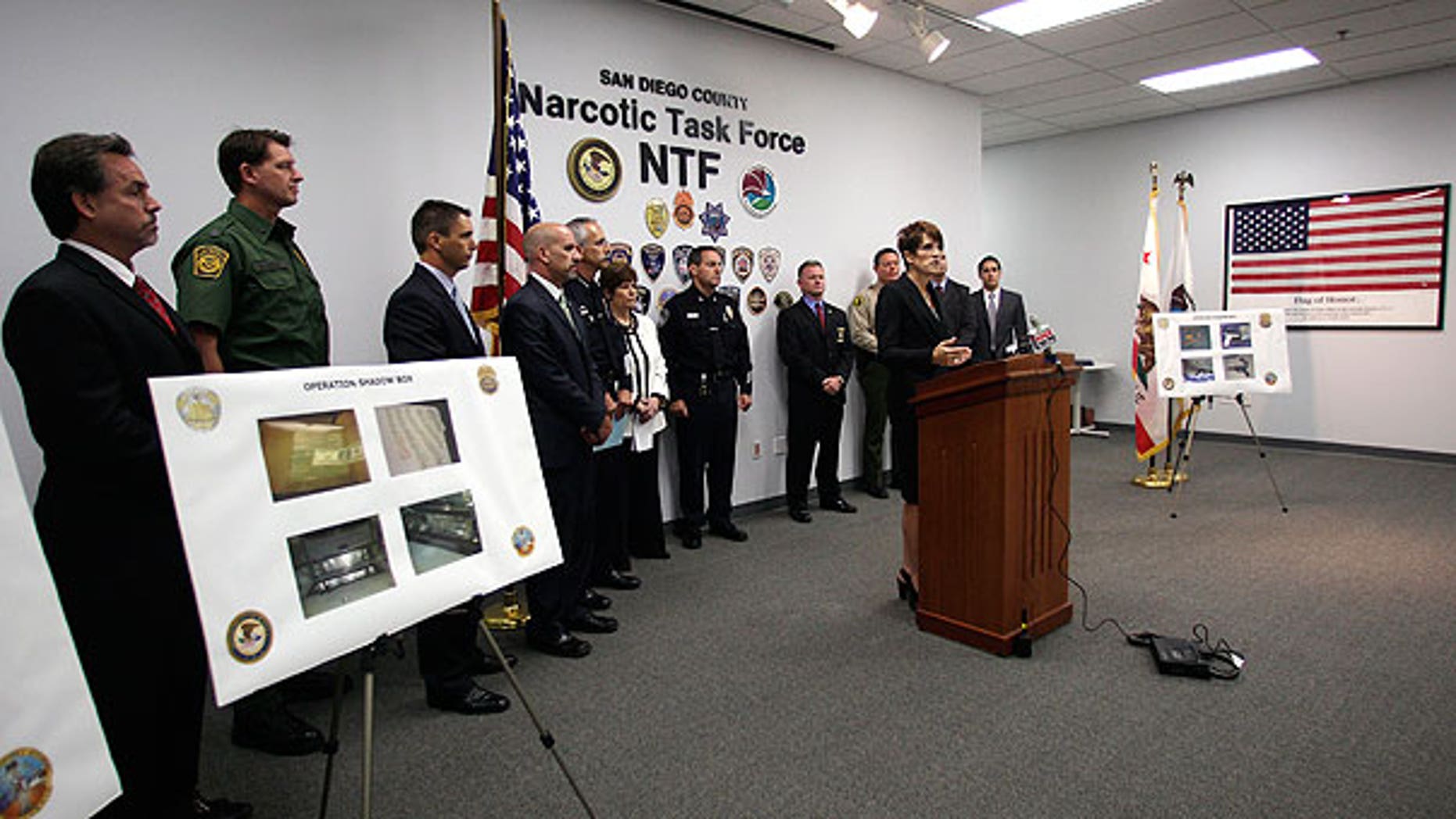 SAN DIEGO – Federal officials said Thursday they've taken down a drug and weapons trafficking ring involving members of San Diego's Iraqi community and a major Mexican drug cartel that was caught selling large amounts of drugs, guns and grenades.
Police in El Cajon said more than 60 suspects linked to the Chaldean Organized Crime Syndicate were arrested.
Smugglers were shipping drugs from El Cajon to Iraqis in Detroit, where the Chaldean syndicate is based, authorities said.
El Cajon and federal police say they have seized 18 pounds (8 kilograms) of methamphetamine, narcotics, cocaine and other drugs; more than 3,500 pounds (1,600 kilograms) of marijuana; $630,000 in cash; four IEDs; and more than 30 guns, including assault rifles.
In April, a Drug Enforcement Agency undercover agent was shown a hand grenade by an immigrant and was told additional grenades were available from a Mexican military source.
The cartel, Sinaloa, is Mexico's most powerful drug cartel, led by Joaquin "El Chapo" Guzman, who has become one of the world's richest and most-wanted men since he escaped from a Mexican prison 10 years ago.
The investigation focused on an Iraqi social club in El Cajon that authorities said is a hub of criminal activity conducted by Iraqi organized crime. Crimes including attempted murder, sales of meth and marijuana, gambling and illegal firearms sales have been reported at the club.
El Cajon police have for years received complaints from neighbors and the wives of men who attended the club. The managers of the club are aware of the criminal activity and demand a cut of the money, according to authorities. Armed guards are allegedly provided during high-states card games.
The club's troubles go back more than a decade. In 1998, police seized illegal slot machines. In 2007, it was identified as a gathering spot for Iraqi narcotics distributors. In 2009, authorities started investigating the illegal sale of firearms and possession of hand grenades.
Four indictments were unsealed Thursday charging nine people with federal narcotics and weapons trafficking charges and the unlawful possession of various firearms and explosives. One of the suspects, Nofel Noel Suleyman, was also charged with engaging in a continuing criminal enterprise, which carries a mandatory minimum sentence of 20 years in prison.
Under Guzman, Sinaloa grew bloodier and more powerful, controlling cocaine trafficking on the Mexican border with California, while expanding eastward to the corridor between Sonora and Arizona and waging a fierce battle for Chihuahua state bordering Texas. That war made the border city of Ciudad Juarez one of the world's most dangerous cities.
In October 2010, Mexico made its largest marijuana bust -- 134 tons -- in Tijuana and said markings on the packages linked the haul to El Chapo, showing that he was also running drugs smoothly through a city once controlled by his archrivals, the Arrellano Felix gang.