FBI joins search for missing North Carolina girl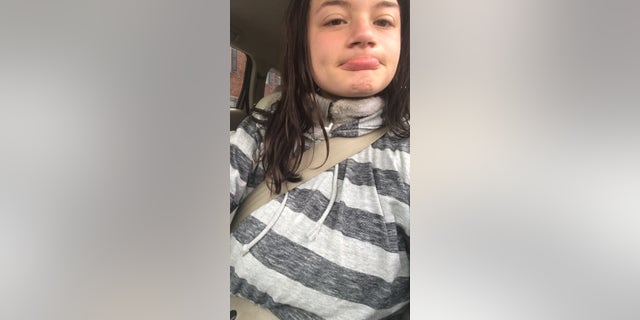 The FBI has joined the search for missing North Carolina teenager Cassidy Ann Bottoms.
Deshawn Dante Townes, one of 15-year-old Bottoms' alleged abductors, turned himself into police on Thursday.
Authorities had earlier Thursday issued an Amber Alert for the Forsyth County girl, who they said may have been abducted by Townes, 24, and Joffey Lee Cutler, 20.
Bottoms was out walking with her sister on Wednesday and they were stopped by the two men in a car, the Winston-Salem Journal reported.
"There was a conversation between our missing person and the adults, and she got in the car," said Chief Deputy Brad Stanley with the Forsyth County Sheriff's Office told the newspaper. "Whether she did that voluntarily or there was some kind of force or intimidation or threat is the question."
The girl knew Townes and Cutler, the deputy said. The sheriff's office did not immediately return a message from Fox News asking how the girl knew the two men.
AMBER ALERT ISSUED FOR MISSING NORTH CAROLINA GIRL
Bottoms was described by local media as possibly being in a 2010 silver Nissan Altima. Townes turned himself in on Thursday along with the Altima to Sanford police and won't face charges, authorities told WRAL.
The FBI said Thursday night it has joined the search, according to WNCN. Bottoms has run away in the past, including last week, and is thought be in Sanford with Cutler.
"She hasn't called, and we ain't heard nothing," her mother Vicky Bottoms told the station.
"One of these days, she's going to leave, and she ain't going to come back," she said. "Then it'll be too late."
DNA LINKS NYC CHILD RAPIST TO YOUNG GIRL'S 1993 COLD CASE SEXUAL ATTACK