Father's apparent murder-suicide of wife, 4 kids leaves South Dakota town on edge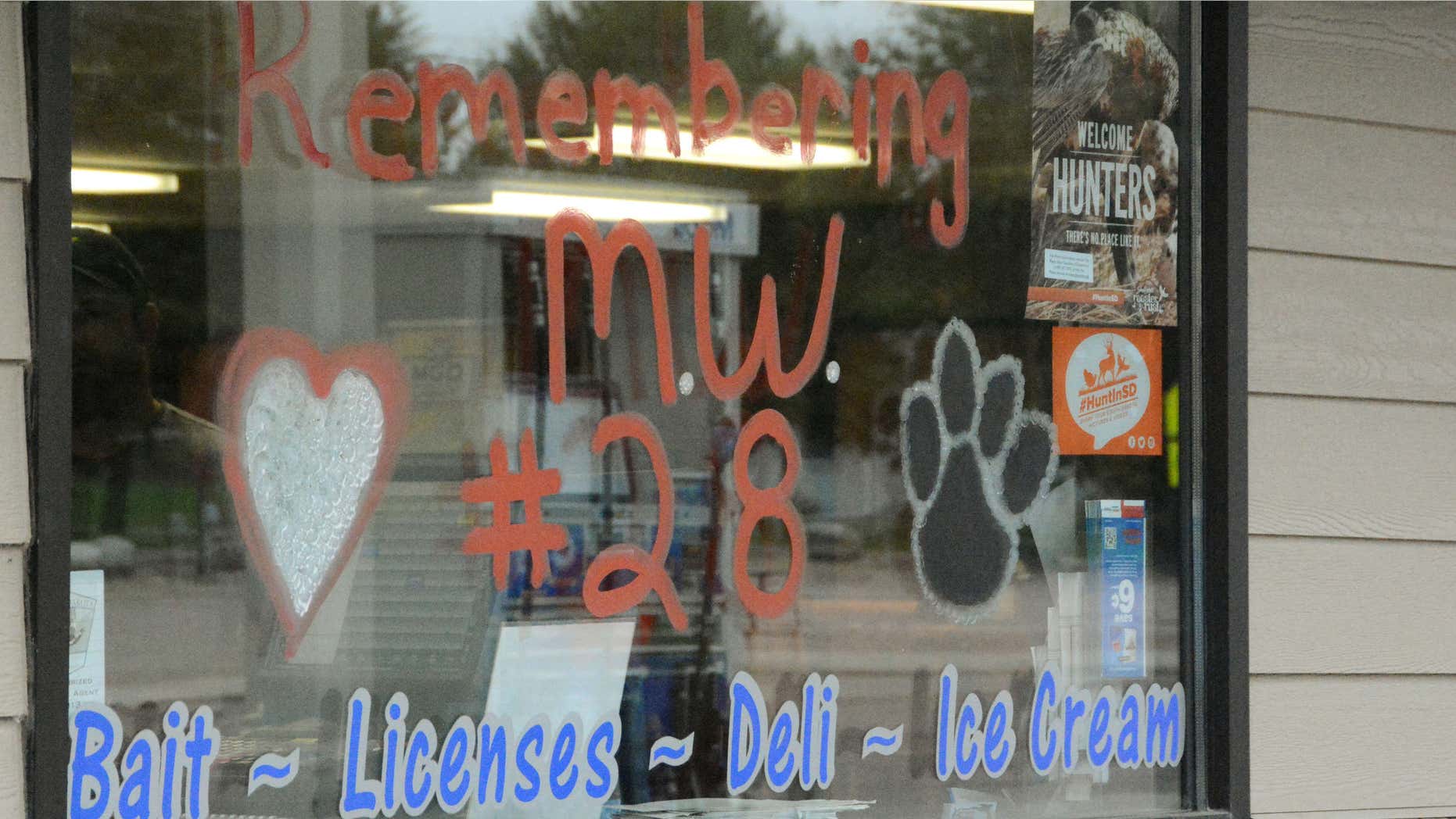 A South Dakota father's apparent killing of his wife and four children with a shotgun and the discovery of their charred remains has put a rural community on edge.
South Dakota Attorney General Marty Jackley said authorities believe Scott Westerhuis killed his wife and four children on Thursday, set their house on fire near Platte and then turned the shotgun on himself.
Ken Lieuwen, a hardware store owner and distant cousin of Westerhuis said the deaths have shaken Platte, a community of around 1,200 residents about 110 miles from Sioux Falls.
"I just feel sorry for the family and friends," Lieuwen said Tuesday. "There's anger at Scott, and disbelief that the family is gone."
"It's hard enough accepting a fire, let alone that he shot them." Lorie Werkmeister, a restaurant owner in Platte, told the Argus Leader.
The bodies of Scott and Nicole Westerhuis and their children Kailey, Jaeci, Connor and Michael were found in the burned ruins of their home. A passer-by reported the blaze early Thursday, but the fire chief said the home was all but destroyed by the time firefighters arrived.
Scott Westerhuis worked as a business manager for an educational cooperative. A state official said Tuesday that the co-op had been informed a day before the fire was reported that the state wouldn't renew a $4.3 million contract to administer a college readiness program for Native American students, but the co-op superintendent said that wouldn't have put Westerhuis' job in jeopardy.
Counselors returned to Platte-Geddes schools on Tuesday to be available to students, and the district highlighted the Westerhuis children's personalities in a statement.
Kailey, a third-grader, lit up a room with her smile and personality. Jaeci, a fifth-grader, was quieter, active in basketball, volleyball and swim team. Connor, an eighth-grader who played football, basketball and baseball, was polite, considerate and a bit of a prankster. Michael, a sophomore, was an excellent athlete, a talented musician and singer who also was on the quiet side, the district said.
The Westerhuis property sat on a gravel road 3 miles south of Platt. The property included a half-size football field with two goalposts and a two-story metal building that houses an indoor gym and weight room. That building was undamaged by the fire.
The gym was a popular spot for students, Platte-Geddes schools superintendent Joel Bailey said.
"The friends of Michael and Connor would go and play basketball there," Bailey said. "Various groups were allowed to use it for practices."
Tami Smit, who works at a coffee shop on Platte's Main Street, said it was difficult to tell her 10- and 13-year-old daughters about the apparent murder-suicide.
"It's a whole another set of emotions for the kids to process," she said. "This is something that all of our kids are going to need help with for who knows how long."
Scott and Nicole Westerhuis were high school sweethearts, Werkmeister told the Argus Leader. They both worked for Mid-Central Educational Cooperative, a Platte-based education organization that provides speech, language and hearing services to several schools across the area. Scott was a business manager for 15 of 16 years, and Nicole assistant business manager for about eight years.
The state Education Department decided not to renew the $4.3 million contract in the wake of a state audit last year that took issue with Mid-Central's documenting some expenses. The audit found the company owed $214,000 to the state, which it paid. Tony Venhuizen, chief of staff for Gov. Dennis Daugaard, said preliminary results of this year's audit showed similar issues.
Mid-Central's total revenue for the current budget year is $10.5 million.
Mid-Central Superintendent Dan Guericke said he knew of no financial issues facing the couple and Scott Westerhuis' employment would not have been in jeopardy because of the loss of a state contract.
"It would not have led to him losing his job," Guericke said.
Scott Swier, an attorney whose firm represents Mid-Central, said he had no reason to believe Scott Westerhuis committed any wrongdoing before the incident last week. The Westerhuises were both still employed by Mid-Central at the time of the fire. He said he couldn't comment further on personnel issues.
Click for more from the Argus Leader.
The Associated Press contributed to this report.