Father of Colorado school shooting victim said he forgives killer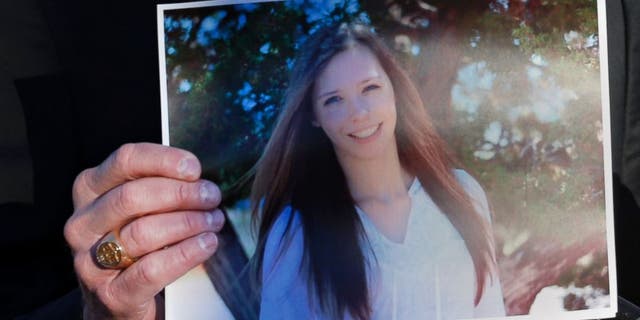 DENVER – The father of a 17-year-old girl who was fatally shot at her suburban Denver high school said Wednesday that he and his wife have forgiven the killer, and he asked others to do the same.
Michael Davis said at a memorial service for his daughter Claire that the killer was blinded by anger and didn't know what he was doing.
"My wife and I forgive Karl Pierson for what he did," Davis said. "We would ask all of you here and all of you watching to forgive Karl Pierson. He didn't know what he was doing."
Sheriff's investigators say Pierson shot Claire Davis at Arapahoe County High School on Dec. 13. She died eight days later.
Pierson, 18, who was also a student at Arapahoe High, killed himself after shooting Davis.
Investigators say his target was a speech coach who had disciplined him, and Davis was a random victim.
Some law enforcement officers have vowed not to use Pierson's name and have referred to him publicly as "the murderer," but Michael Davis was conciliatory.
"The young man that shot Claire had a name. His name was Karl Pierson," Davis said, fighting back tears with his wife, Desiree, at his side.
Davis said Pierson "allowed himself to become filled with anger, rage and hatred. ... The fact is that Karl was so blinded by his emotions he didn't know what he was doing."
Davis said his daughter's last words were to ask Pierson, "Oh my gosh, Karl, what are you doing?"
That was her way of trying to illuminate the emotional darkness that had enveloped Pierson, Davis said.
Pierson was carrying a shotgun, more than 125 shotgun shells, a machete and three homemade firebombs when he entered the school, investigators say. The school was quickly placed in lockdown and a sheriff's deputy assigned to the school, James Englert, ran to confront him, authorities said.
Pierson shot himself as Englert closed in.
Sheriff Grayson Robinson has said Englert's action to quickly confront Pierson prevented worse bloodshed.