Family of dead high school football player claims he was forced to practice until he collapsed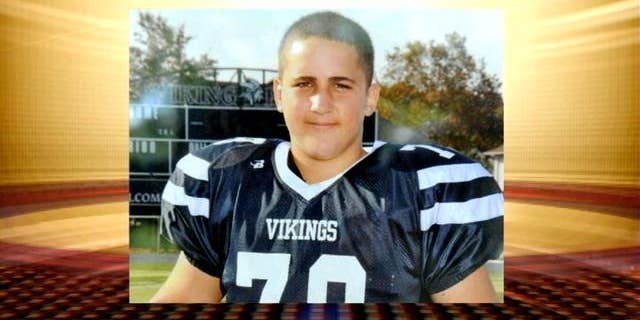 The family of a New York teenager who collapsed while practicing with his high school football team and later died of heat stroke claims that the boy's coach ordered him back onto the field when he tried to leave practice early.
The claim was made to the New York Post by Ralph DeSimone, an attorney for the family of Nicholas Dellaventura, who died July 23.
DeSimone alleges that Dellaventura struggled to keep up with the pace of that day's practice session with the football team at St. Joseph by-the-Sea High School on Staten Island. At one point, Dellaventura allegedly paused before head coach Salvatore Ferraioli shouted something that prompted Dellaventura to continue.
"These kids were winded," DeSimone told the Post. "Nicholas had pulled himself off the field because he couldn't do it anymore, and he was told to go back and finish the practice."
Dellaventura's family has filed a $10 million lawsuit against the Archdiocese of New York, the school, its athletic director, its principal, and Ferraioli, who was arrested in August as the result of an investigation into a mob-connected gambling ring.
Ferraioli denies forcing Dellaventura back onto the field that day. His attorney laid the blame at the feet of Dellaventura's mother, whom he says sent her son to practice with a fever after a cut suffered on vacation had become infected.
Dellaventura's family also alleges in the suit that the school did not move fast enough when Nicholas collapsed, did not have a trainer on site during the practice, and did not warn the kids about the dangers of heat stroke. In response, the school's athletic director Greg Manos told the Post that the school followed state-mandated protocols and did not start practices until 5 p.m.