The family of a black security guard, who was shot dead by a police officer at a Chicago bar during the weekend in an apparent case of mistaken identity, filed a lawsuit Monday against the officer who pulled the trigger -- and the police department.
Jemel Roberson, 26, was fatally shot by a Midlothian police officer who was among the first to respond after a reported shooting inside Manny's Blue Room Bar in Robbins early Sunday, according to WGN-TV.
Witnesses said a security guard told a group of "drunk men" to leave the bar around 4 a.m., and an armed suspect later came back inside the bar and opened fire, according to WGN-TV. Roberson, who was armed, apprehended the suspect outside, witnesses told the station. He then requested additional help from Midlothian police, the Cook County Sheriff's Office said.
A witness told the station Roberson was holding the suspect on the ground when one of the two responding officers fatally shot him.
"The security guard that got killed, he caught somebody and had his knee on him the whole time, just waiting on the police to get there," a witness told FOX32 Chicago. "I guess when the police got there, they probably thought he was one of the bad guys, 'cause he had his gun on the guy and they shot him."
Four other people, including the shooter, suffered non-life threatening injuries, WGN-TV reported. Midlothian police confirmed one of its two responding officers opened fire, however, the officer's identity was not released.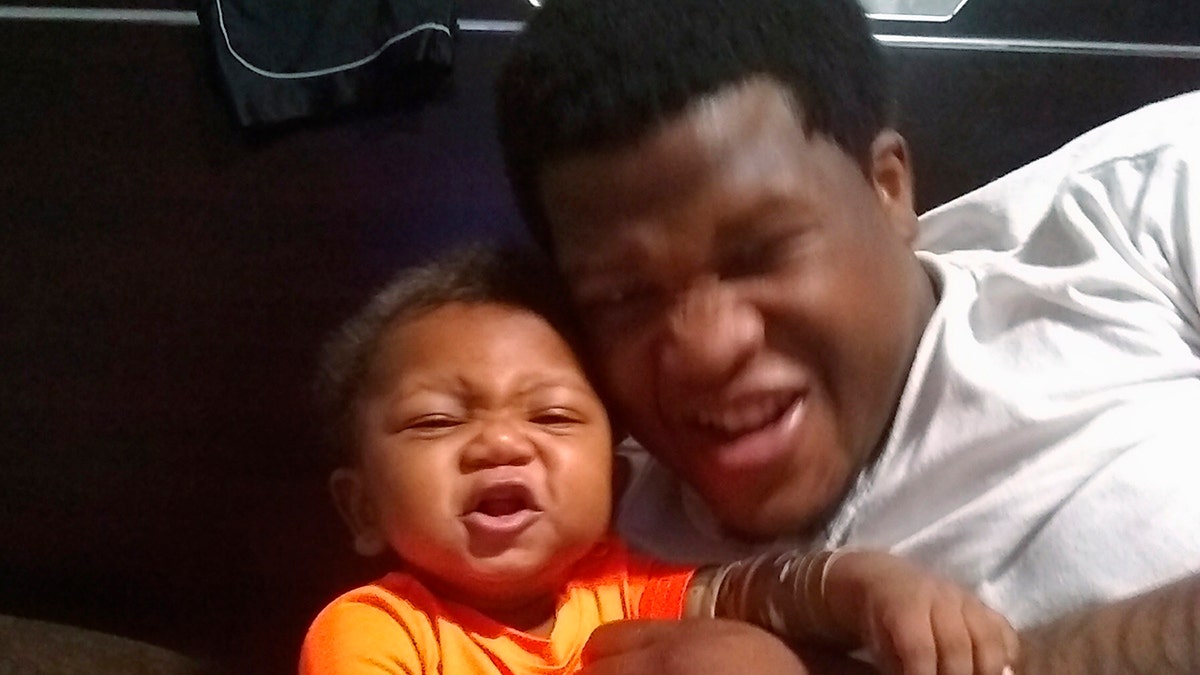 Police said Roberson had a firearm owner's identification card, but didn't have a concealed-carry license, according to WGN-TV.
Friends described Roberson as an upstanding man who was training to become a police officer. He also was a musician and played several instruments for Chicago-area church bands.
The lawsuit seeks damages of more than $1 million. A GoFundMe page had also been set up to help cover funeral expenses for Roberson.