Facebook's war on 'fake news' has skeptics asking: Who decides?
Facebook's big crackdown on so-called "fake news" has one glaring fault, according to critics: Who gets to say what's real and what's not?
The social media giant has announced its plan to tackle fake news by harnessing fact-checking and, potentially, making disputed stories appear lower in users' News Feeds. Democrats have blamed bogus news stories from made-up media outlets for influencing the presidential election in favor of Donald Trump, and critics have called for Internet and social media companies to take action.
"We believe in giving people a voice and that we cannot become arbiters of truth ourselves, so we're approaching this problem carefully," said Adam Mosseri, Facebook's VP of News Feed, in a blog post Thursday. "We've focused our efforts on the worst of the worst, on the clear hoaxes spread by spammers for their own gain, and on engaging both our community and third party organizations."
FACEBOOK ANNOUNCES PLAN TO TACKLE 'FAKE NEWS'
The issue of fake news on Facebook has been a hot topic for months, with one widely circulated report claiming a Washington pizzeria was the headquarters of a Democrat-linked pedophilia ring and another falsely claiming that Pope Francis endorsed Donald Trump.
But distinguishing between fake news, opinion, satire and news with an objectionable slant is tricky business say critics. Polls show 84 percent of Americans say they know fake news when they see it, and that they can handle the responsibility of sifting through stories and deciding which are legitimate. Even Facebook founder Mark Zuckerberg admits fake news represents "a fraction of one percent" of the news it carries.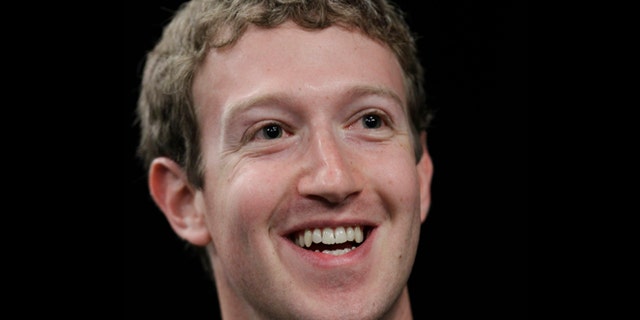 Facebook's plan to purge fake news relies on users, who flag stories they suspect of being bogus. Then, those stories are sent to third-party fact checkers, including Politifact, Factcheck, The Associated Press, The Washington Post, ABC News and Snopes. If ultimately deemed questionable, the story is labeled "disputed."
The fly in the ointment, critics say, is that even media outlets and self-professed truth squads are biased. And distinguishing between made-up stories and ones the news police don't agree with is risky business, they say.
"Everyone who cares about free speech and a free press has cause for alarm," said Alex Marlow, editor-in-chief of Breitbart, a conservative news site that has been accused without evidence of peddling fake news. "By making progressive so-called "fact-checkers" the alleged arbiters of truth, Facebook has chosen to place First Amendment rights on a perilous path."
Even The New York Times, in an opinion column, has warned Facebook against the plan.
"Hiring editors to enforce accuracy — or even promising to enforce accuracy by partnering with third parties — would create the perception that Facebook is policing the "truth," and that is worrisome," Jessica Lessin, founder and chief executive of The Information, wrote in an Op-Ed for The New York Times last month, as Facebooks was exploring plans to police fake news.  "The first reason has to do with the nature of Facebook's business. The second has to do with the news business.
"One thing is clear to anyone who has worked in a newsroom: Not all fact-checking decisions are black and white," Lessin added.
PIZZERIA OWNER TARGETED BY 'FAKE NEWS' SPEAKS OUT
Conservative groups who have long harbored mistrust of the mainstream media say Facebook's roster of fact arbiters could use their clout to cleanse the social media giant and world's biggest distributor of news of right-leaning reportage.
Zuckerberg has sought to allay concerns, and met with Brent Bozell, of the conservative media watchdog group Media Research Center to discuss how to fairly attack fake news.
"I expressed grave concern with this decision and the liberal 'fact-checking' organizations Facebook has chosen," Bozell said Friday in a statement. "Mr. Zuckerberg assured me that his express aim is to eliminate only patently false news stories from Facebook.
"He underscored he has instructed these organizations to focus only on truly fake news and nothing of a political nature," Bozell continued. "I will accept in good faith his commitment  to address our concerns on this matter. It is my hope this will be the last we say about this issue."
There's no doubt blatantly fake news reports, which have been linked to foreign operatives who set up sites, populate them with made-up content and earn ad revenue based on the traffic they generate, can have real consequences. It may never be proven that fake news altered the election, but the pizzeria reports, which were picked up on Reddit, 4Chan and other forums as well as Facebook, prompted a North Carolina man to storm the Washington restaurant Dec. 4 and spray gunfire inside.
Facebook is also changing the way the news feed works to marginalize "clickbait," the sensational, exaggerated headlines that grab readers, and stop the automated advertising that rewards sites that push fake news.