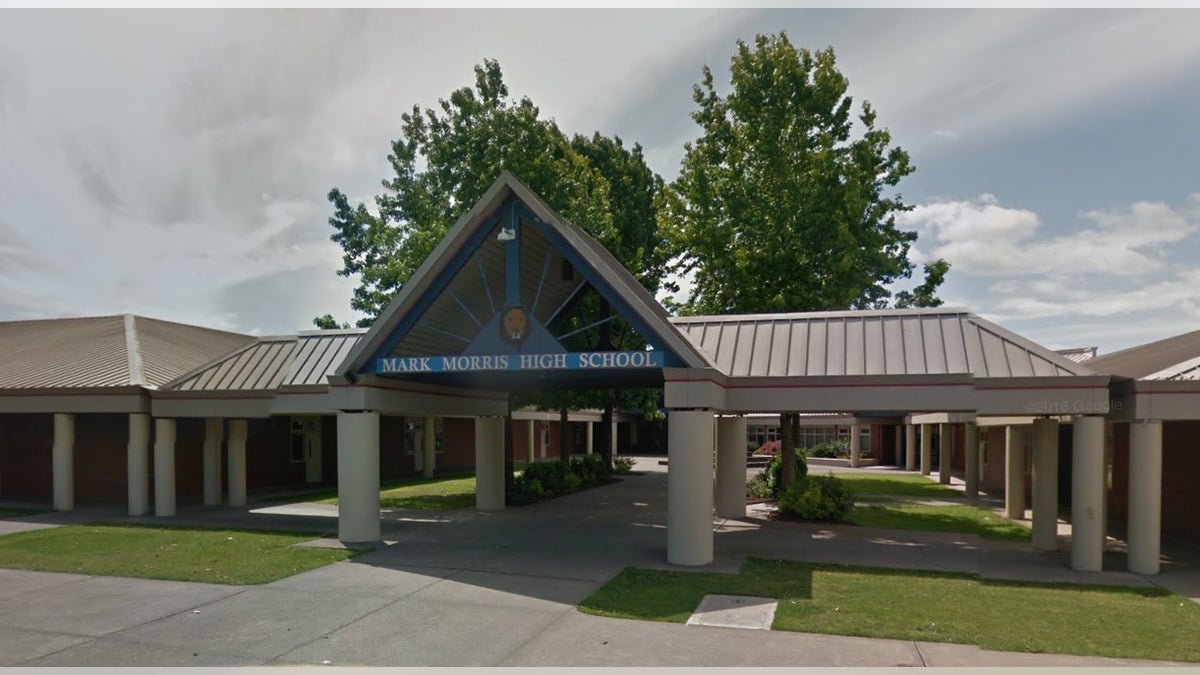 A 14-year-old Washington high school student is now behind bars after allegedly posting a fake school shooting threat on social media.
The Longview Police Department said they received multiple calls from alarmed citizens on Monday night about a potential threat of a shooting at Mark Morris High School, KPTV reports.
There were several reports to police of a post circulating widely on Snapchat and Facebook of a teen holding what looked to be a sub-compact rifle with the caption "Don't go to school tomorrow (markmorris)."
NJ TEEN ADMITS MAKING THREATS AMID TEXAS SCHOOL SHOOTING
The person taking the photo also appeared to be holding a pistol, according to police.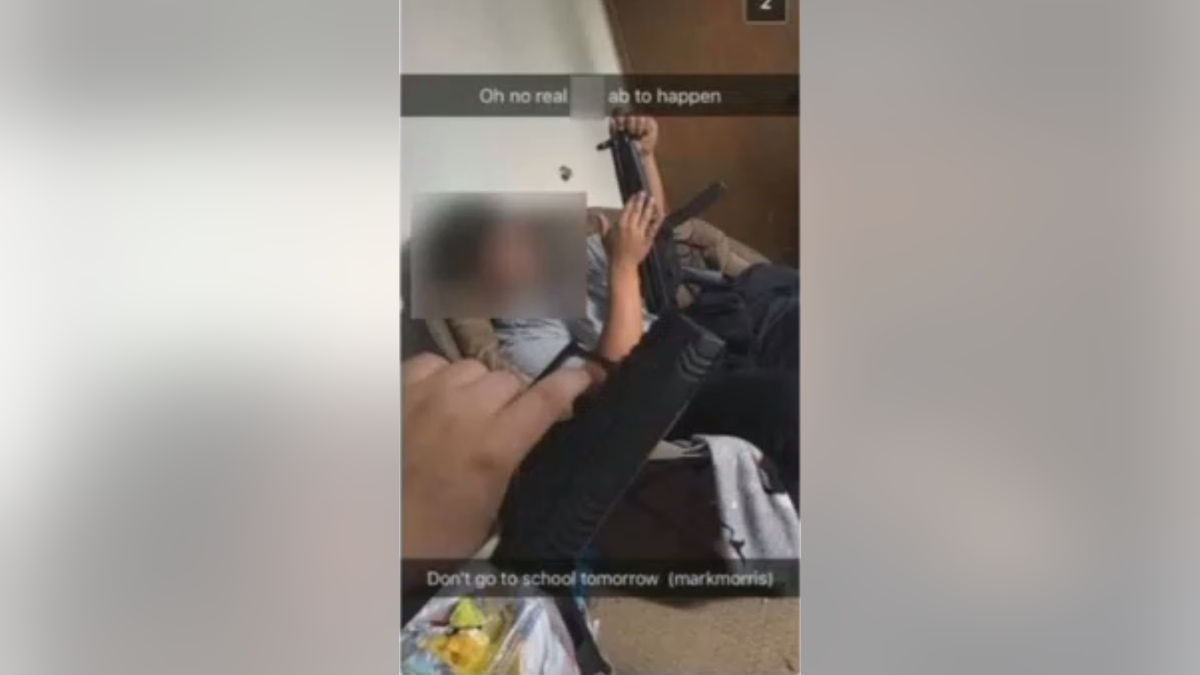 Longview Police took to Facebook to let the community know they were aware of the situation and that "our detectives are on it."
Both people in the picture were identified late Monday evening. The 14-year-old who took the picture and wrote the caption told police he sent the photo to at least 30 people, but it was just a joke. The student said he never intended to actually harm anyone at the school.
VEGAS STUDENT ACCUSED OF THREATENING HIGH SCHOOL STUDENTS
Longview police arrested the boy and he now faces a charge of threatening to bomb or injure a public school.
The other boy pictured with a sub-compact rifle denied knowing about the disturbing caption placed on the photo. Both realistic-looking BB-guns were confiscated as evidence by police.
Both students and their families were cooperative with the investigation.