Facebook search cracks cold case murder that sends illegal immigrant to prison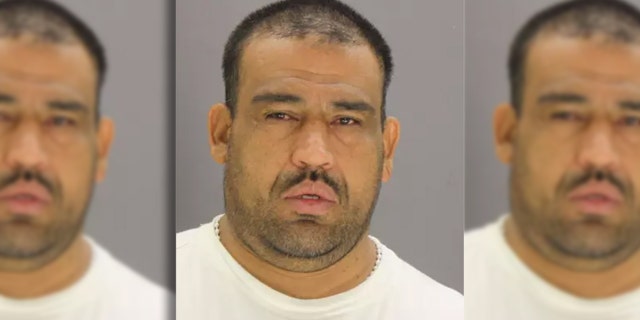 An illegal immigrant has been sentenced to 30 years in prison after cold case investigators linked him to the murder of his sister-in-law 22 years ago.
Investigators initially suspected 40-year-old Victor Serrano killed Manuela Dominguez in Dallas in 1996 but believed he had fled to Mexico after they asked to talk to him, the Dallas Morning News reported.
It was Facebook that eventually breathed new life into the two-decade old case.
Serrano, who was 18 at the time of the killing, was sentenced in Dallas Thursday after pleading guilty to raping and strangling Dominguez, 23, the paper reported. Serrano spared the victim's baby, a then-six-month-old who was left near her mother's body in a playpen alone for eight hours after the killing.
The child, named Daisy Serrano-Dominguez, is now 23.
The daughter was key in cracking the case after a long-lost cousin found her on Facebook and they began chatting about the case. Serrano-Dominguez contacted Dallas Police cold case detective Noe Camacho, who eventually used Facebook to track down Serrano, who was living in Utah under an assumed name, according to the paper.
He was linked to the crime through DNA evidence after his arrest last May. The test connected the semen found on Dominguez to him, the paper reported.
Serrano-Dominguez said she asked him in court why he spared her, and Serrano told her he would never hurt a child.
"He said he would never hurt a child, but in the end he still hurt me," she said in court at the sentencing, according to the paper.
The paper reported last year that Camacho was hoping that Serrano wouldn't be deported while he waited for his DNA to be tested.