Facebook friends reach out to homeless vet living in Walmart parking lot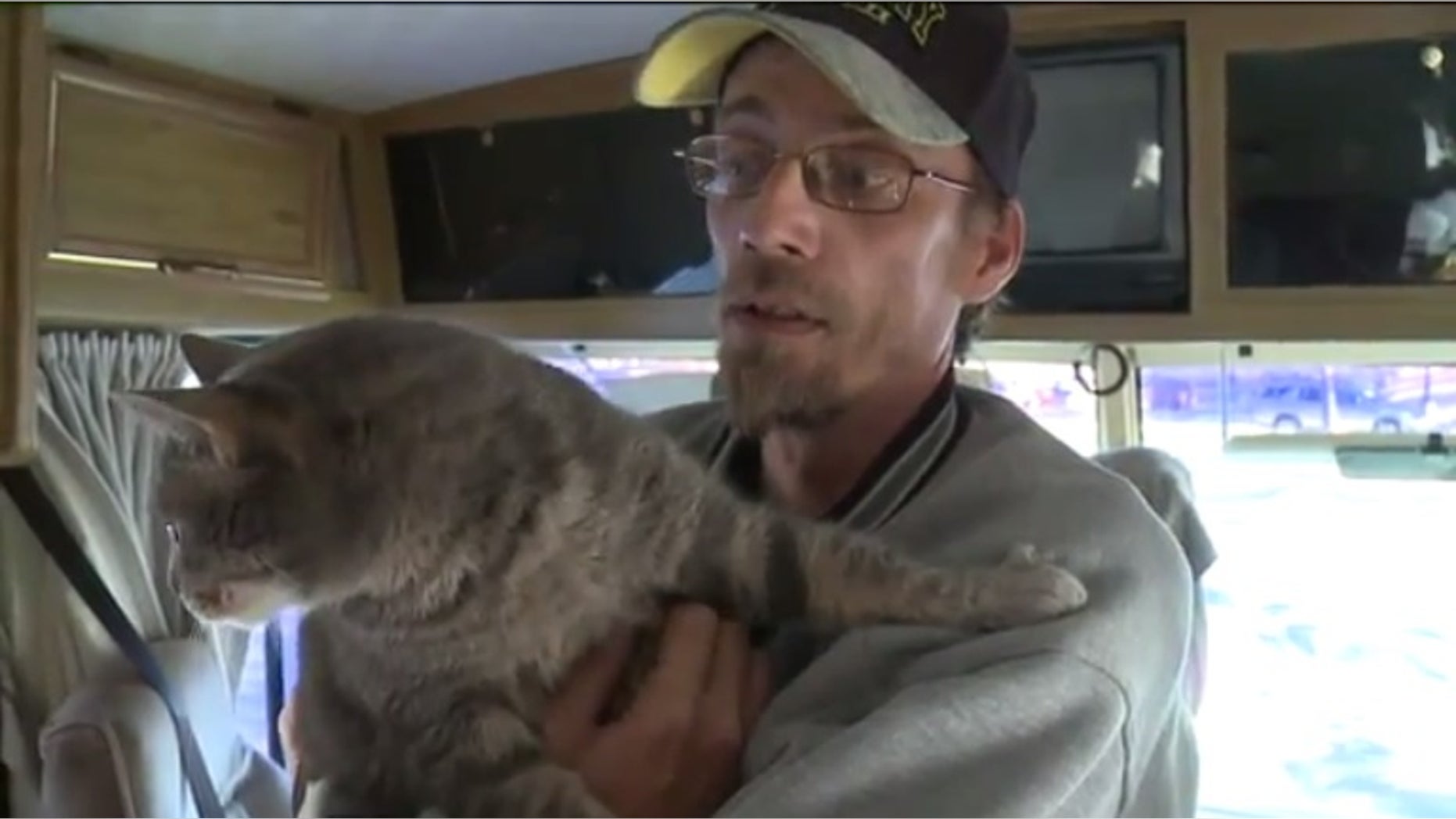 Iraqi war veteran David Brown was a combat soldier with the 82nd Airborne, 508 Parachute Infantry Regiment, 11 Bravo.
PEARL HARBOR SURVIVOR, GREETER AT MEMORIAL DIES AT AGE 99
With 35 training jumps and three combat jumps, Brown was going to make a career out of the Airborne Infantry. A training injury at Fort Benning, Ga., ended those plans,
"I didn't want to be discharged. I wanted to go career," Brown said.
THREE MARINES FACE COURTS-MARTIAL IN HAZING INVESTIGATION
After a forced honorable discharge, Brown took up various jobs in the civilian world, but post-traumatic stress disorder and continuing health issues from his training injury became a tougher battle than the one he fought in Fallujah, Iraq.
Now Brown finds himself in a 1992 Winnebago motor home in the perimeter of the Highlands Ranch, Colo., Walmart.
A former battle buddy of Brown's posted on Facebook that her friend was in trouble, and needed some reinforcements. Within 24 hours, people responded.
Darla Rae, an independent film director and Highlands Ranch resident, was one of the people who helped out. She stopped by and gave Brown around $300 in cash. Brown was overwhelmed with emotion and gave Rae a big hug.
"He served our country and he had a need and that's what we're supposed to do. We're suppose to reach out and help," Rae said.