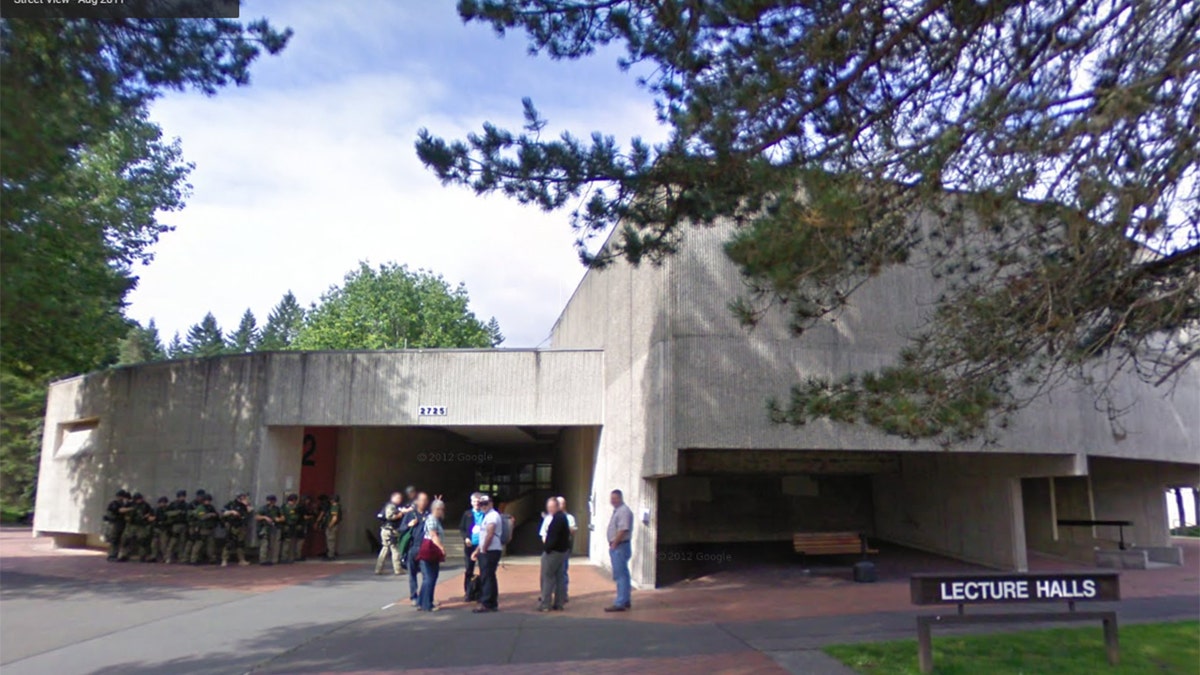 An Evergreen State College professor who was captured on video harassing her white co-workers resigned after reaching a financial settlement with the college.
Naima Lowe, a self-described black queer artist and educator who taught video and performance art at Evergreen State, received $240,000 from the college after she filed a discrimination and hostile work environment claim, according to college spokesperson Zach Powers.
Lowe has been on personal leave since the beginning of the school year after she claimed she was the victim of "online attacks on her," according to a letter sent to colleagues. She officially resigned Dec. 6.
Lowe came under fire after she was caught on video berating her white co-workers.
"You are now these motherf***ers that we're pushing against," Lowe told her co-workers on the school's Equity Council in a viral video earlier this year. "You can't see your way out of your own *ss…This sh** is literally going to kill me."
DARTMOUTH COLLEGE TO HOST 'WHAT'S UP WITH WHITE PEOPLE?' EVENT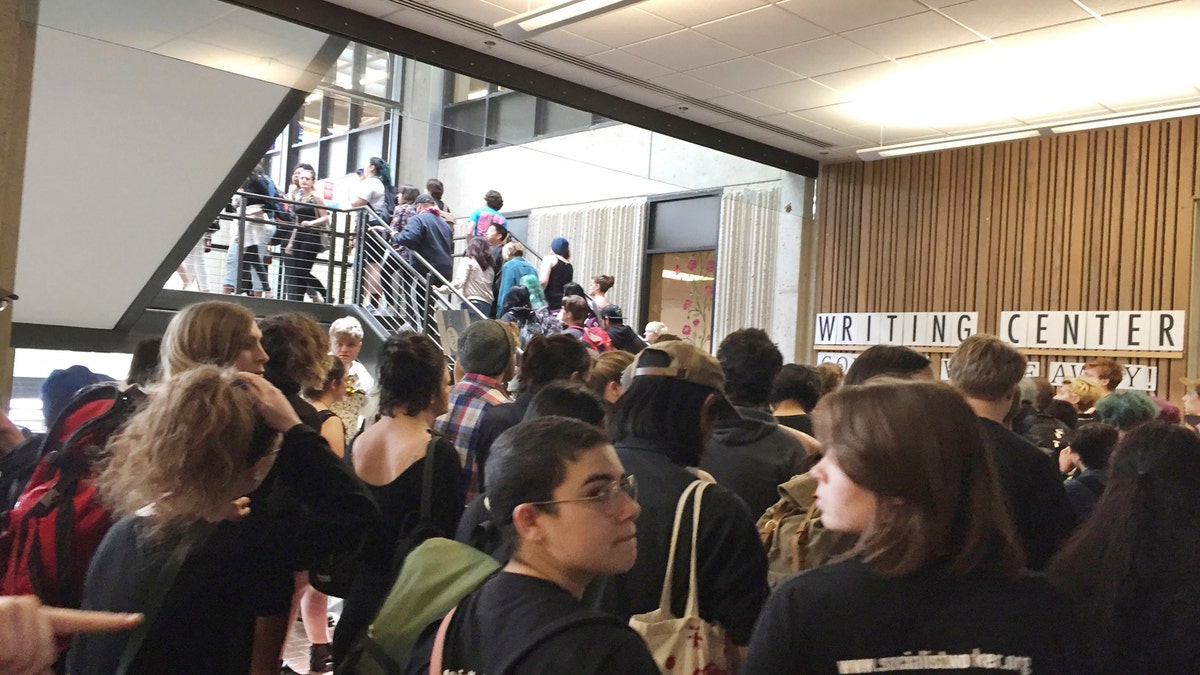 In a 2015 video that recently surfaced, Lowe is again heard making racist comments toward white people, the Campus Reform reported.
"White supremacy...lives and breathes within every single white person standing here right now," Lowe said. "I refuse to shut my mouth and let white people set this agenda…the white gays, the white middle class assimilationist motherf***ing gays, took over the [gay] movement with their assimilationist goals."
There has been at least five high-profile Evergreen employees who have resigned since last spring following a series of protest at the college relating to accusations of racism and intolerance, according to The Olympian, a local website. Rashida Love, director of the college's First People's Multicultural Advising Services program, also resigned last month due to online threats.
MOST BIZARRE COLLEGE COURSES 2017: 'HOOKING UP,' 'QUEER RELIGION' AND 'SEXY' VAMPIRES
Racial tension at the Washington state college was heightened when a professor, Bret Weinstein, who has since resigned, was targeted by a mob of students after he took issue with a demand for a "day of absence" where all white people were asked to leave the campus for a day. The student mob shut down the campus for several days and accused Weinstein of being a racist. At the time, Weinstein had to be escorted out of the campus for fear of his life.
Weinstein and his wife, Heather Heying, a fellow Evergreen professor, filed a $3.85 million tort claim in July claiming Evergreen failed to "protect its employees from repeated provocative and corrosive verbal and written hostility based on race, as well as threats of physical violence." They resigned in September as part of a $450,000 settlement with the college.
UNIVERSITY EVICTS CHRISTIAN CLUB OVER LEADERSHIP FAITH REQUIREMENT
Stacy Brown, the chief of Police Services at the college, resigned after she was also targeted by protesters who alleged institutional racism.
Lowe did not respond to request for comment.