Evacuations ordered near Wisconsin oil refinery where explosion left at least 11 people injured
Evacuations have been ordered around the oil refinery in Wisconsin that reportedly injured at least 11 people on Thursday, according to hospital officials, after a tank containing crude oil or asphalt suddenly exploded with a force that witnesses said rattled the air like a "sonic boom."
The explosion broke out at Husky Energy oil refinery in Superior, Wisconsin, the Milwaukee Journal-Sentinel reported, adding that as many as 20 people could have been injured.
In a tweet, the Superior Police Department urged residents "who are 2 miles north, 3 miles east and west, and 10 miles south of the Husky Refinery" to evacuate.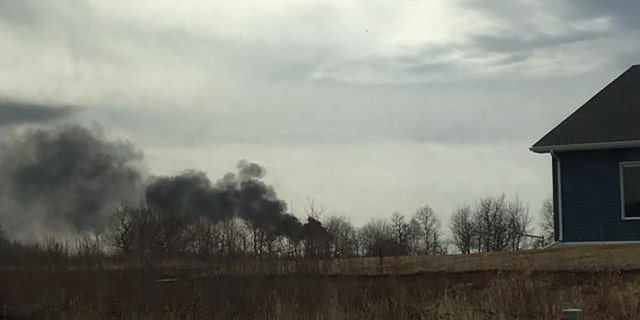 All workers were being evacuated from the building. The fire was previously said to be out but the Superior Police Department said the blaze has reignited.
KBJR 6 reported there have been at least seven explosions coming from the refinery.
Eleven people had been transported to a hospital for treatment, local reports said, and there appeared to be no deaths.
Ten people were being treated at Essentia facilities, Essentia Health spokeswoman Maureen Talarico told The Associated Press. Of them, one person was said to have a serious blast injury, while the other nine had injuries that were not life threatening. St. Luke's Hospital in Duluth was also treating one person, who was in fair condition, spokeswoman Jessica Stauber said.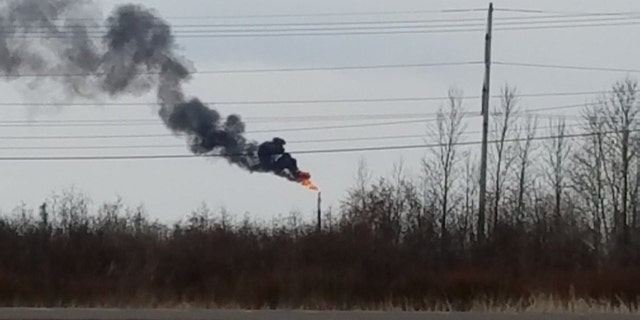 Witnesses told KQDS the explosion could be felt from a few blocks away. Large clouds of smoke were seen coming from the refinery. Bob Jauch, who lives in the area, said he was home when he heard the explosion.
"We felt it 20 miles away, it was like a big shake in the ground," Jauch told the Milwaukee Journal-Sentinel. "We didn't know what it was. There was a big plume of smoke in the sky. I thought it was thunder. My daughter said, 'Was that an earthquake?'"
A contractor who was inside the building told WDIO television that the explosion sounded like "a sonic boom" that happened when crews were working on shutting the plant down for repairs.
The refinery, the only one in Wisconsin, has about 180 employees. Superior is a city of about 27,000 people that borders Minnesota to the north and the tip of Lake Superior. Calgary-Alberta-based Husky Energy refinery bought the refinery from Indianapolis-based Calumet Specialty Products Partners last year for over $490 million. The refinery produces gasoline, asphalt and other products.
Fox News' Elizabeth Zwirz and The Associated Press contributed to his report.