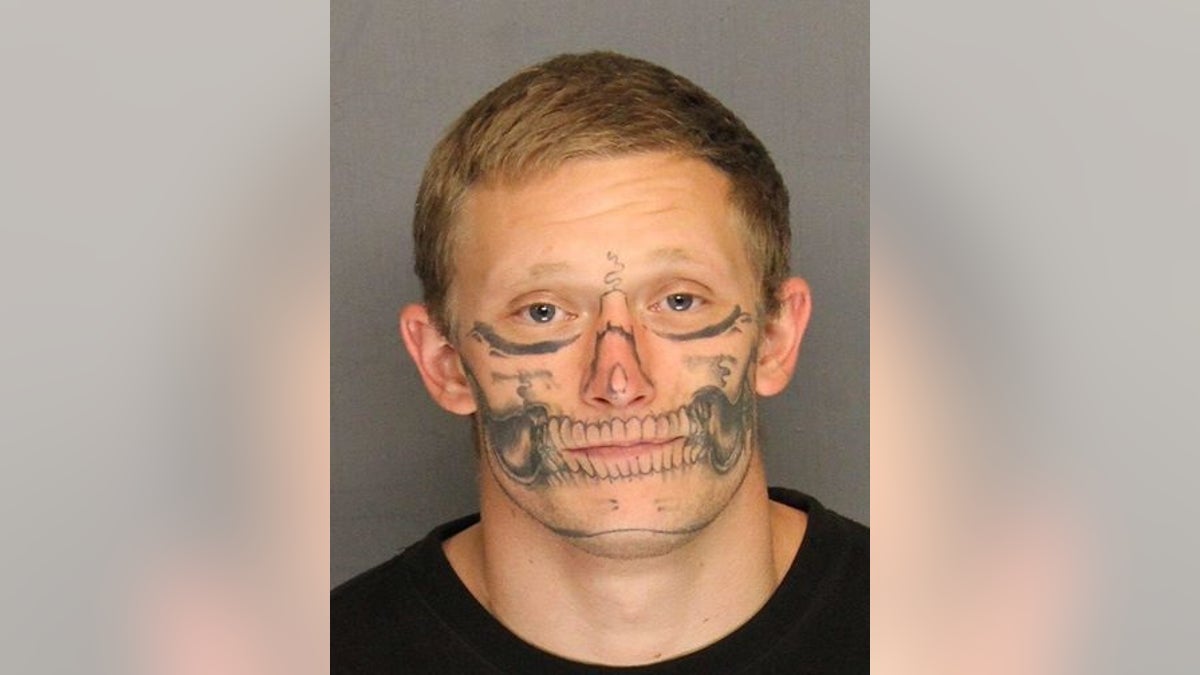 He probably wasn't too hard to find.
An escaped inmate with a skull tattoo on his face was found less than a month after he escaped from a work crew in central California.
Corey Hughes, 27, was arrested at a home in Stockton on Thursday after he was reported missing Nov. 27.
He was found after the California Department of Corrections and Rehabilitation Fugitive Task Force received a tip he was at the Stockton home, the Sacramento Bee reported.
INMATE WITH SKULL-FACE TATTOO ESCAPES CALIFORNIA WORK CREW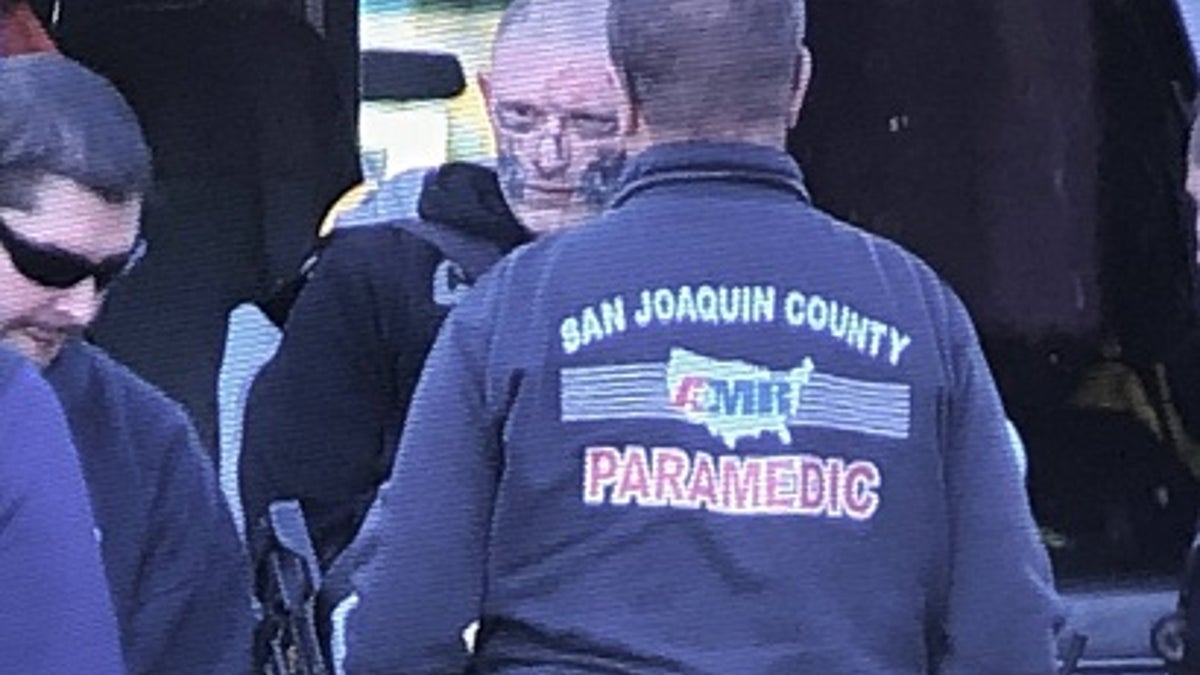 Officers set up a perimeter and knocked on the home's door, but no one answered. Stockton police sent a police dog into the residence, and Hughes was taken into custody. He was taken to a hospital before being booked into San Joaquin County Jail.
The tattooed man was sentenced on a weapons charge and was due to be released in February. He was serving time at the Honor Farm, located south of Stockton, which is a minimum-security facility that houses inmates who are usually low-risk and classified as non-violent.
The Associated Press contributed to this report.