Drunk man steals beef jerky from 7-Eleven, breaks into New York home and urinates on porch, cops say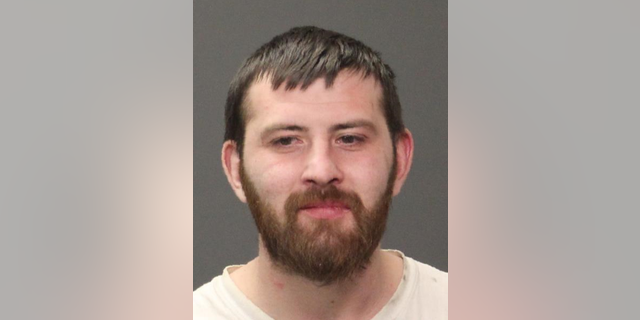 A man was arrested on Saturday after he allegedly broke into a New York home, urinated on the porch and was found with beef jerky that was stolen from a nearby 7-Eleven before the break-in, according to cops.
Police were called to a Randolph home on Saturday for a report of a break-in, New York State police said on Sunday. Authorities found Dustin Waite, 26, intoxicated and at the residence without permission.
But before the cops arrived at the scene, a series of bizarre incidents played out. Waite allegedly entered the victim's home without permission and "refused to leave peacefully," police said. When Waite was eventually locked out of the house, the 26-year-old then broke a window and began urinating on the porch, according to police.
Police arrived at the scene and placed Waite in custody after he briefly resisted arrest.
Police then searched Waite and found beef jerky that was stolen from a 7-Eleven in the town just before the break-in call.
The relationship between Waite and the victim is unclear.
Waite was charged with criminal trespass, criminal mischief, petit larceny and resisting arrest. He was taken to Cattaraugus County Jail, according to police.
Waite is scheduled to appear back in court next month.