Driver with apparent Colorado massacre fixation suspected of plan to shoot ex-boss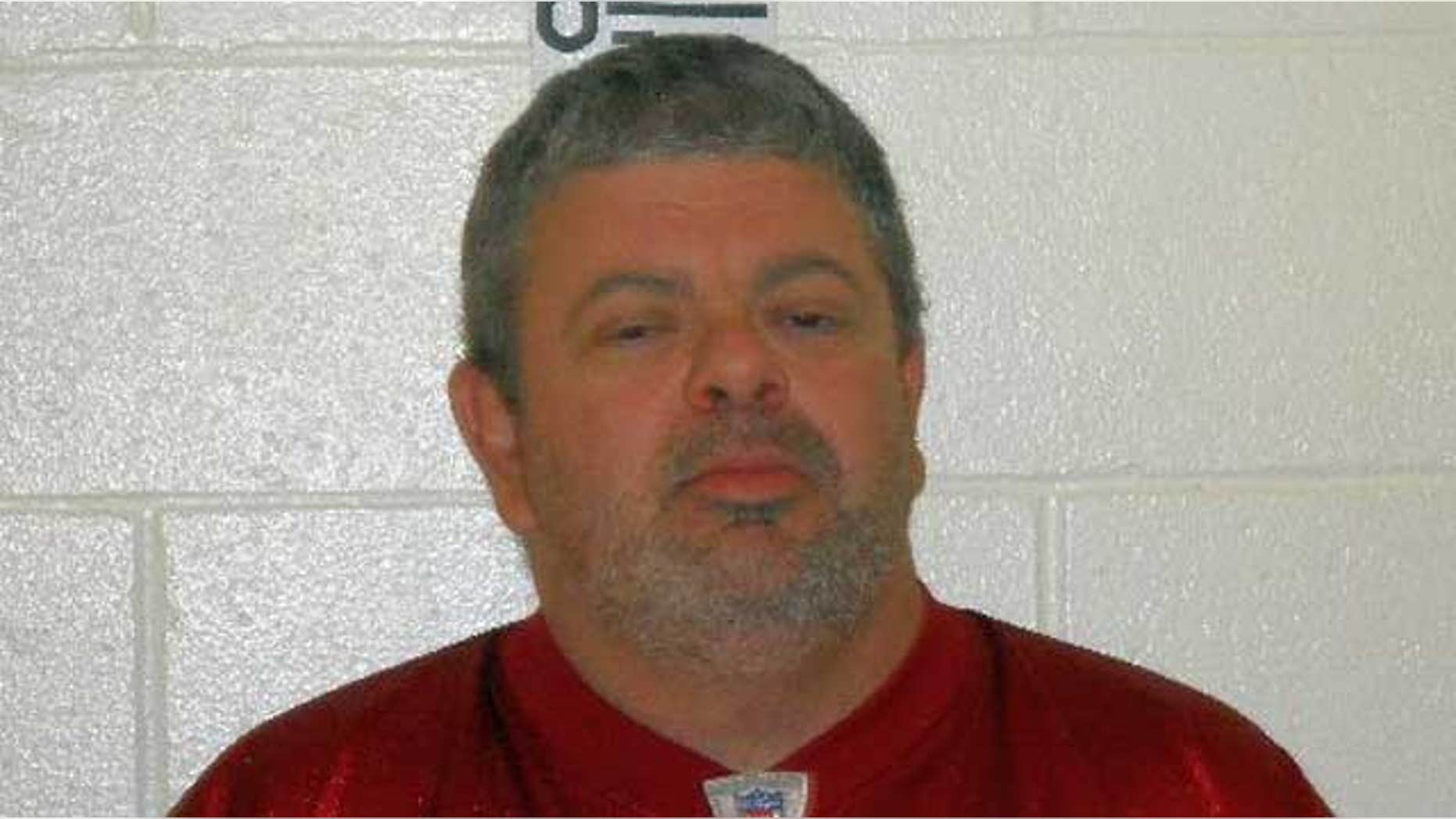 A Maine man allegedly was on his way to shoot a former employer when he was stopped for speeding with a car full of weapons -- as well as news clippings from the recent movie theater massacre in Colorado.
Police say 49-year-old Timothy Courtois of Biddeford was arrested after an officer clocked his car at 112 mph on the Maine Turnpike.
Courtrois told authorities he attended "The Dark Knight Rises" movie the night before with a loaded gun in his backpack, MyFoxBoston.com reported. A search of his car turned up an AK-47 assault weapon, four handguns, ammunition and clippings about the Friday shooting in Colorado that left 12 people dead at a midnight screening of the Batman movie.
Police said he also had several guns, including a machine gun, and thousands of rounds of ammunition in his home in Biddeford.
State police say Courtois told authorities he was on his way to Derry, N.H., to shoot a former employer.
"He was unusually calm given the excessive speed. That raised a red flag with me," Trooper Phillip Alexander told the Kennebec Journal. "Was he asking to get caught? Was it a cry for help? It could have been."
Courtois was charged with speeding and having a concealed weapon. Authorities are reviewing additional charges.
He pleaded not guilty Monday and is being held in the York County Jail on a $50,000 cash bail, the Kennebec Journal reported.
The FBI is involved in the investigation because of Courtois' stated intention of crossing state lines, the newspaper reported, and the Bureau of Alcohol, Tobacco, Firearms and Explosives was called in because he allegedly had an illegal fully automatic rifle in his house.
In New Hampshire, Courtois' former boss said he heard from the FBI on Sunday night and was told that Courtois had named him as his intended target. The man, who asked not to be identified because of the ongoing investigation, said Courtois worked as an insurance agent in his firm from 1995 to 2000.
"I hadn't heard from him in 10 years so I was rather surprised. Only after the fact did I realize that if it were not for police stopping him, I could've wound up a dead person," he told the Associated Press.
The man said Courtois was a good employee who left his job voluntarily. He was offered a share of the business but didn't like the payment amount offered to him when he left, the man said.
The Associated Press contributed to this report.