Dozens of MS-13 gang members charged following drug, murder probe, U.S. attorney says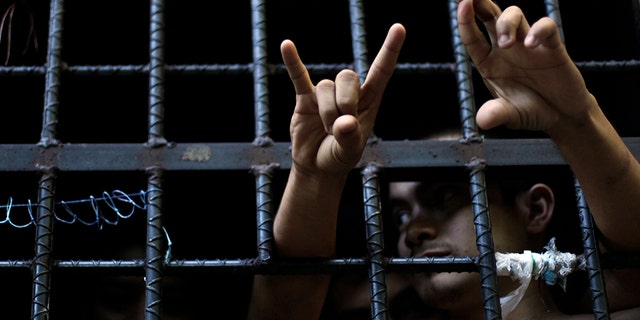 Dozens of MS-13 gang members and affiliates have been hit with charges following a murder and drug trafficking probe, an official in California said.
Two MS-13 gang members were charged with murder in U.S. court and another four with assault. Another 16 people affiliated with MS-13 are facing drug trafficking charges. Additional charges have been filed in state court.
The street gang reportedly terrorized the city of Mendota by taking advantage of an understaffed police department, Sacramento U.S. Attorney McGregor Scott told The Associated Press on Thursday.
WHAT IS MS-13, THE VIOLENT GANG TRUMP VOWED TO TARGET?
Mendota, with a population of roughly 11,000 people, lies 35 miles west of Fresno in California's agriculturally rich Central Valley. Nearly the entire population is Hispanic, with many immigrants from El Salvador.
The probe, according to Scott, also helped solve assaults and killings in Houston, Los Angeles, Las Vegas and New York. A wiretap obtained as part of the probe linked MS-13 gang members to slayings and assaults in those cities, leading to additional people being charged there.
"The nationwide tentacles of this going out from this little town in Fresno County is dramatic," he said.
The Associated Press contributed to this report.