DNA ties man to 1997 murder of teenage runaway found in Wisconsin marsh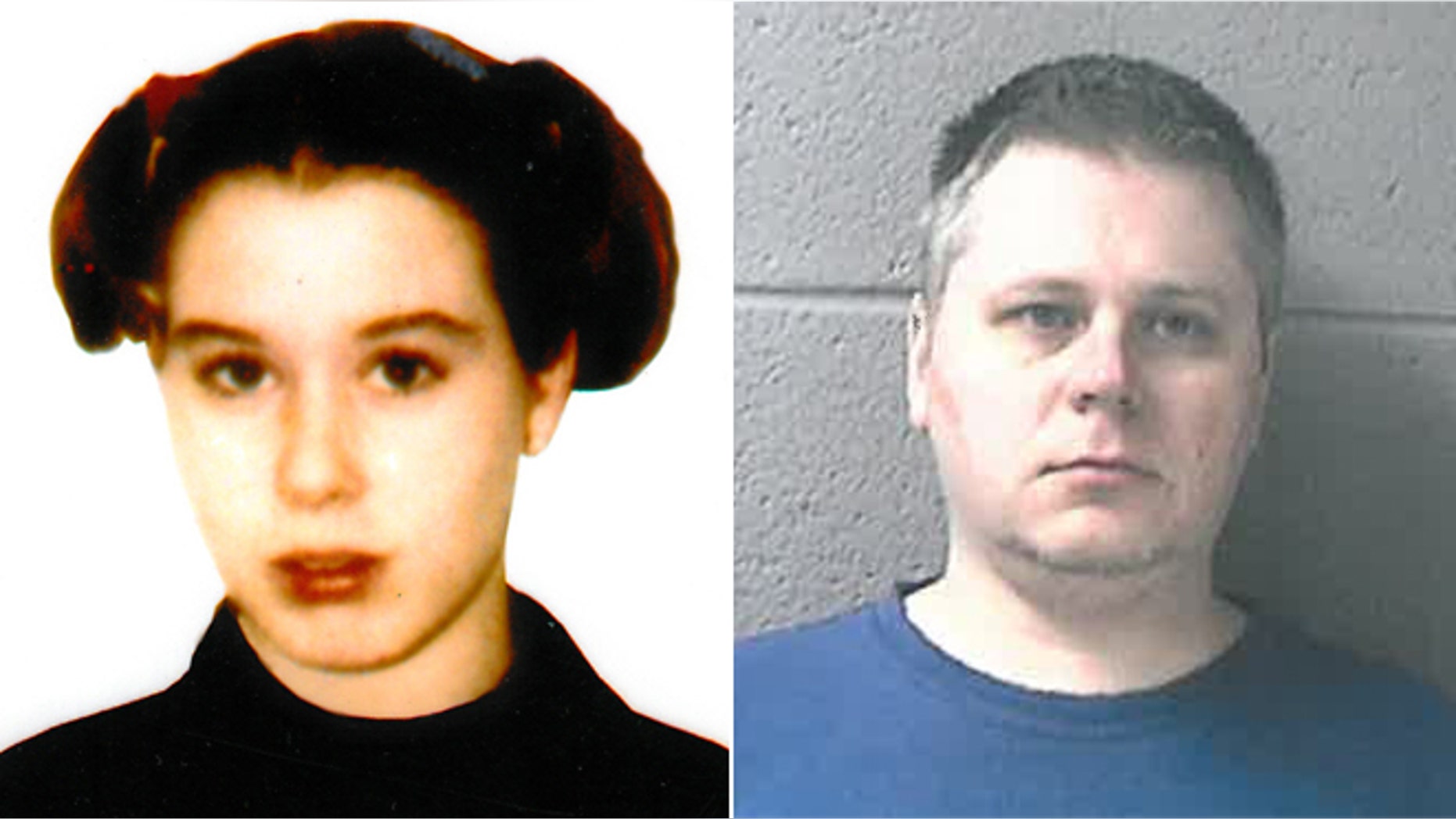 RACINE, Wis. – Authorities in Wisconsin and Oklahoma used DNA and fingerprint analysis to connect an Illinois man to the cold-case slaying of a teenage runaway whose battered body was found in a Wisconsin marsh in 1997, the Racine County sheriff said Tuesday.
James P. Eaton of Palatine, Ill., was arrested Saturday in Chicago. He was being held in Racine County Jail on $1 million bail on charges of first-degree intentional homicide and hiding a corpse, Sheriff Chris Schmaling said. No court date was scheduled for Tuesday. Schmaling didn't know whether Eaton has an attorney.
"This is a day that we have been waiting more than 17 years to arrive," Schmaling said at a news conference.
Eaton is suspected in connection with the slaying of Amber Creek, a 14-year-old from Palatine, Ill. She had run away from a state-operated juvenile shelter in Chicago on Jan. 23, 1997. She then attended a party at a motel in Rolling Meadows, Ill., the week of her death. She was last seen leaving the party and getting into a luxury car that had a placard reading "mayor," and was driven by a man described as being white and in his 30s.
Two weeks later, a pair of hunters found Creek's corpse in a marsh in the Town of Burlington. She'd been beaten, sexually assaulted and suffocated with a plastic bag.
Her body was left posed with an upraised hand that had the word "Hi" written on her palm. Investigators referred to her as Jane Doe for 16 months until they could determine her name.
Schmaling said there was no indication that Eaton, who would have been 19 at the time of her disappearance, and Creek knew each other.
"Eaton had not previously been a suspect or mentioned during the course of this investigation," he said.
Investigators recovered DNA from Creek's body and fingerprints from the bag used to suffocate her. The evidence was sent to the FBI and crime labs in every other state, but there were no matches.
Then on Feb. 28, the Oklahoma State Bureau of Investigation informed the Wisconsin Department of Justice that the fingerprint evidence matched the prints of Eaton, who'd previously been fingerprinted for what Schmaling described as relatively minor offenses.
Once the Wisconsin Crime Laboratory confirmed the match, Racine County deputies launched an in-depth investigation that involved surveillance of Eaton. After tailing him for several days they were able to recover a partially used cigarette that Eaton discarded at a Chicago-area train station. DNA from the cigarette matched the sample recovered from Creek's body, Schmaling said.
The sheriff said the investigation is still going on. He called on people who might have knowledge of Eaton and his alleged involvement in the crime to "do the right thing for Amber and her family and come forward."