Detroit homeowner finds burning SUV with dead body in her driveway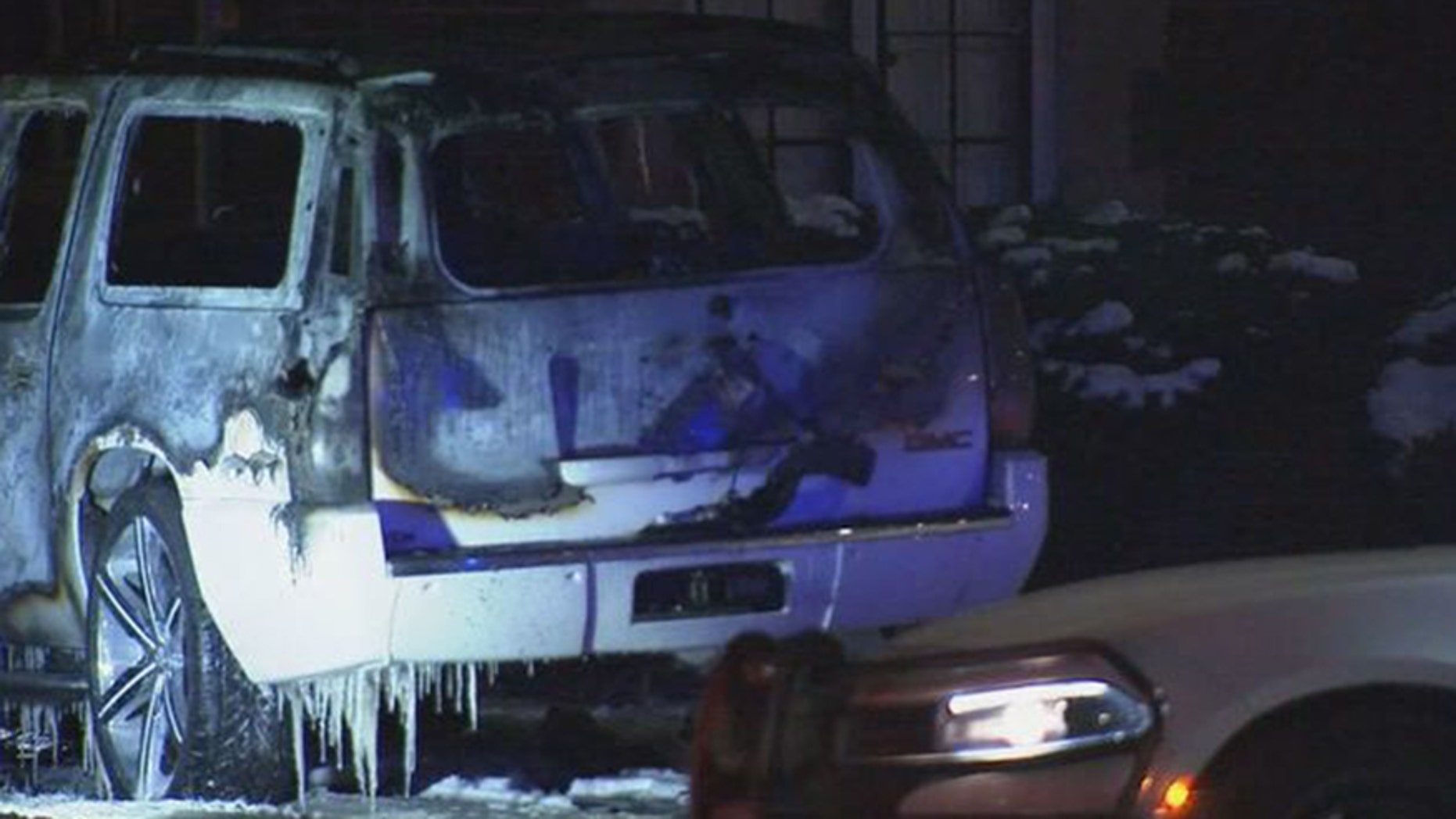 A body was discovered in a burning vehicle early Wednesday morning in a Detroit homeowner's driveway -- and the homeowner told police she has no idea how the vehicle, or body, got there.
The body in the SUV was found by firefighters and is currently being looked at by a medical examiner, WJBK reports. The person's identity is unknown.
Detroit police told the station they found shell casings near the vehicle and are treating the death as a homicide investigation.
Police said the homeowner called 911 after discovering the burning vehicle in her driveway, which she claims she knows nothing about, according to WJBK.