Denver police chief orders review of moving-car shootings over past 2 years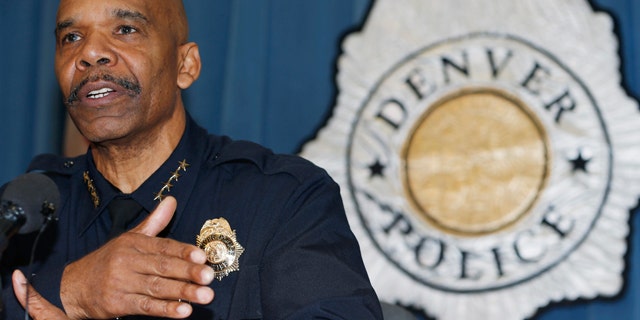 NEWYou can now listen to Fox News articles!
Denver's police chief has ordered a review of cases where an officer fired at a moving car after perceiving it to be a threat following an outcry over the shooting of a 17-year-old earlier this week.
Jessica Hernandez was killed early Monday when two officers shot at the stolen car they said she was driving toward them. The shooting was the fourth time in seven months that a Denver officer fired at a moving vehicle.
"Despite the fact that I think we have a very restrictive policy we still had four incidents in the last year," Chief Robert White said Thursday. Department policy encourages officers to move out of the way of a moving car rather than use their firearm. But it also allows them to shoot if they have no other reasonable way to prevent death or serious injury.
White's review will look at all such cases over the past two years.
"We've all seen the current policy and you all understand there are very serious questions about whether this shooting was a direct violation of the police department's policy," Mark Silverstein, legal director of the ACLU of Colorado, told the Denver Post.
One of the officers involved in the shooting suffered a leg injury, though White told reporters Thursday that it was not clear how he was hurt.
"Whether it occured as a result of his attempt to get out of the way of the moving vehicle or being struck by the moving vehicle, that's part of the investigation," he said.
White's initially said Monday that the officers opened fire after one was struck by the car. White said the officers told Hernandez and the four other teens in the car several times to get out of the vehicle.
White would not comment further on Thursday about the sequence of events or what prompted the officers to fire, stressing that the investigation is in its early stages.
A spokeswoman for the local district attorney's office told the Post that Hernandez had "prior contact" with law enforcement in Denver, a term which could refer to any offense from a traffic ticket to more serious felonies. However, the spokeswoman said no records would be released until the investigation into the officers is complete.
The Associated Press contributed to this report.
Click for more from the Denver Post.