Debate Rises Over Deporting Haitian Criminals or Releasing Them Into U.S. Communities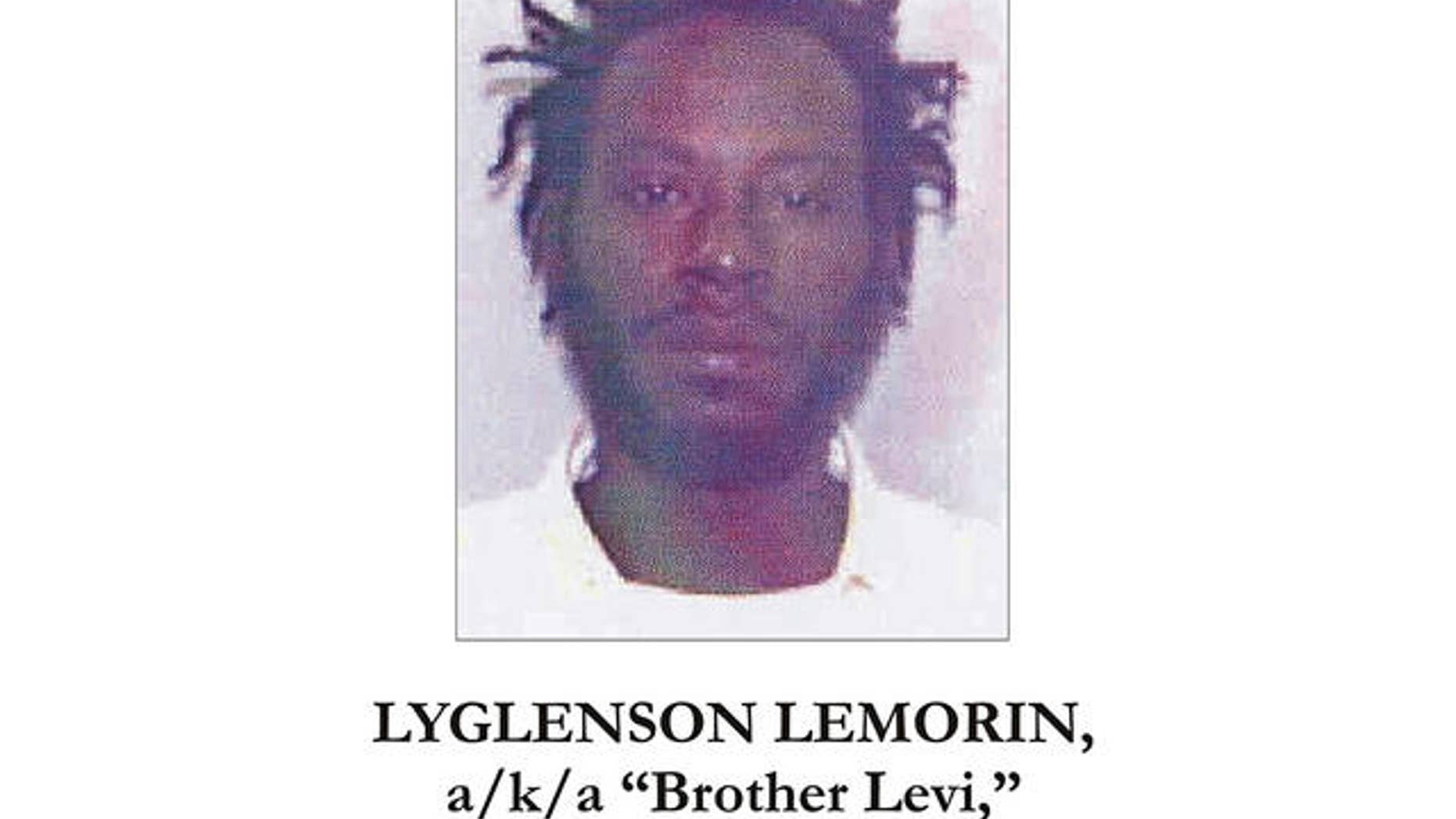 Human rights groups are protesting moves by Immigrations Customs Enforcement to deport some 350 Haitians with criminal records in January, as the temporary protected status for earthquake victims comes to a close.
The groups say that sending the criminals back to the cholera infested country is a death sentence.
Haiti is still buried under rubble and even the basic necessities like water and healthcare are still out of reach for many people.
But supporters of the deportations say the groups are exaggerating the conditions that await these deported criminals -- which include murderers, kidnappers, and other violent criminals – and that keeping them in the U.S. puts Americans' safety at risk.
The U.S. halted deportations to Haiti after the Jan. 12, 2010, earthquake. A year later, Immigrations Customs Enforcement says either it must send Haitian criminals that have served their time back to Haiti or release them into the American public.
"ICE is legally required to repatriate criminal aliens to their country of origin or release them into U.S. communities if their repatriation is not reasonably foreseeable," ICE spokeswoman Barbara Gonzalez said in a statement.
Given the options, the agency says in mid January it will start deporting Haitians convicted of violent crimes who have completed their sentences.
"ICE expects to remove approximately 700 criminal aliens from Haiti in 2011," an ICE official told FoxNews.com.
According to a petition filed by The University of Miami School of Law Human Rights Clinic and Immigration Clinic, The Florida Immigrant Advocacy Center, Alternative Chance, The Center for Constitutional Rights, and the Loyola Law Clinic and Center for Social Justice to the Inter-American Commission on Human Rights against the deportations, that list  includes:

Gary Resil, a 61-year-old legal immigrant convicted in the U.S. of theft and racketeering who suffers from serious medical conditions that require daily medication, which he will not be able to get once incarcerated in Haiti.
Harry Mocombe, a 30-year-old legal immigrant convicted of burglary and other offenses involving theft and dealing in stolen property whose 6-year-old son, a U.S. citizen, suffers from the disease Canavan and needs constant care.
Roland Joseph, a 43-year-old legal immigrant sentenced to six months in prison on two counts of drug possession with intent to sell who is the sole provider for his four children, ages 22, 19, 16, and 12, and his 2-year-old grandchild.
Evel Camelian, a 53-year-old illegal immigrant ordered removed from the country due to a drug conviction.
Pierre Louis is a 27-year-old convicted of misdemeanor battery, stealing a bookbag and falsely claiming to be a U.S. citizen who suffers from schizophrenia and will be forced to live without medication if incarcerated in Haiti.
Gonzalez said for privacy reasons she could not confirm, deny or discuss any specific cases without a privacy waiver. But an ICE official told FoxNews.com, "Those facing removal have been convicted of crimes like homicide, kidnapping, sexual assault, aggravated assault, burglary, larceny, embezzlement, money laundering and extortion."
Regardless of their crimes, the groups says these criminals should stay in the U.S. saying the Haitian government detains all deportees with criminal records upon arrival, even if they've served their sentences abroad, in inhumane conditions. And, due to the earthquake, they say most deportees have little to no family to advocate for their release or bring them food and water.
"These deportations will compound a catastrophic public health and humanitarian crisis in the poorest country in the Western Hemisphere," said Caroline Bettinger-Lopez, Director of the Human Rights Clinic at University of Miami School of Law. "It is simply unconscionable to resume deportations to Haiti on the one-year anniversary of one of the most devastating natural disasters in world history, especially as a cholera epidemic rages across the country."
The ACLU agrees.
"Our government should not engage in the forced removal of people to any country when the consequences of such removal would be to subject them to persecution, torture, or cruel, inhuman, or degrading treatment. Such is the case at this moment in Haiti," the ACLU of Florida and Florida Congresswoman Frederica Wilson wrote in similar plea to President Obama on the issue.
But Immigration Analyst and Former Immigration and Naturalization Service Agent Michael Cutler says like all other nations, the U.S. is under no obligation to permit alien criminals to remain in the United States.
"If the countries from whence they came are hellish, then there is all the more reason why they should have stayed out of trouble!" Cutler told FoxNews.com.
Cutler says lots of countries around the world have hellish circumstances for their citizens and "it would be nice if we could make them all like more like the U.S., but we can't." More importantly, he says, these people actually got their chance to live here and escape whatever troubles they had at home and they blew it.
"You got into the life boat and now you're punching holes in the life boat? How much more stupid can you be?" he said. "We're being told about the human rights of the criminals what about the human rights of their victims? In clubs they have bouncers, and if you walk in there and start throwing bottles around they're going to kick you out. Isn't that what America should do?"
Republican Iowa Congressman Steve King says those slated to be sent back probably should be sent back and he says that open border advocates are exploiting the Haitian tragedy and exaggerating conditions to further their own agendas.
The conditions and policies in Haiti are "something that the secretary of state's office likely has evaluated and if they have not intervened on their [deportees'] behalf then it's a pretty good bet that the people that they're looking to deport are particularly deserving folks," King told FoxNews.com "… I think Secretary of State Clinton would be very likely to intervene if there were cases that were particularly deserving of some type of clemency."
Despite the protests, Gonzalez says ICE is working with the Haitian Government on the deportations and will continue as planned.
"ICE is resuming the removal of criminal aliens in coordination with the Government of Haiti and consistent with our domestic immigration enforcement priorities," she said.