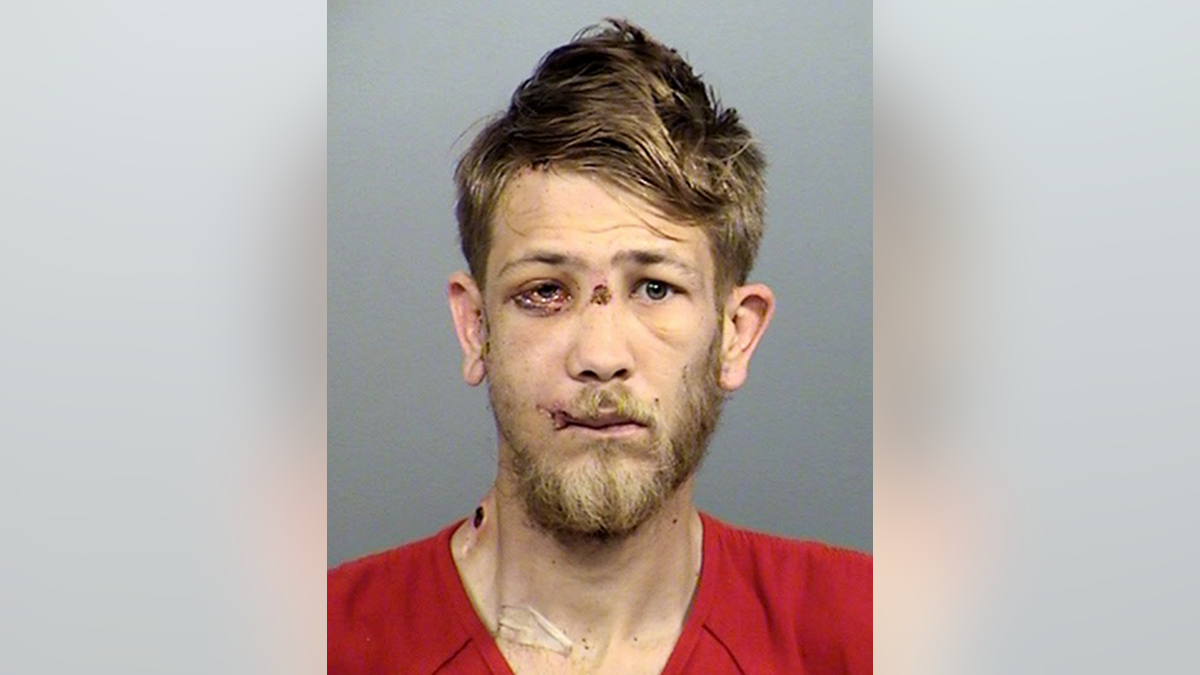 INDIANAPOLIS – Prosecutors are seeking the death penalty for the man charged in the fatal shooting of a police officer who had come to his aid after the suspect's car overturned in a crash in Indianapolis.
The decision Thursday came about two months after authorities said Jason D. Brown shot Southport police Lt. Aaron Allan. Brown was dangling upside down by his seatbelt when Allan approached after the single-car crash, court documents said. Brown is charged with opening fire on Allan, who suffered 11 gunshot wounds and died a short time later.
"We do think it is very important that we send a message that we won't tolerate, in any way, attacks upon our public safety officers," Marion County Prosecutor Terry Curry said during a Thursday news conference, calling the July 27 shooting "a very senseless act."
A passenger in Brown's car told officers that he and Brown had just left a gas station when Brown inexplicably began driving at high speed, court documents said. Brown then wove around other cars but crossed a median, struck a curb and overturned in the front yard of a home.
The passenger was outside the overturned car, sitting on the grass, when the shooting occurred.
A nurse who stopped to help told officers she told Brown not to move because he could further injure himself. She said Brown "became very agitated and belligerent and began cussing" shortly before she heard several gunshots ring out.
Two other officers opened fire on Brown following Allan's shooting. He was hospitalized for several days with what authorities said were gunshot wounds to his face, left arm and right clavicle.
Brown's defense attorney, Denise Turner, said in a statement that she was disappointed with Curry's decision and didn't believe the death penalty was warranted. She said the case has "a lot of unanswered questions."
"As the facts continue to come out, I believe it will become even more apparent that this isn't a death penalty case," Turner said without elaborating.
Curry said it is not yet clear why Brown shot Allan.
"We continue to seek additional information that might shed light on that question," Curry said.
Allan, a 38-year-old married father of two sons, had been hired in January as a second full-time officer for Southport's largely volunteer police force after about five years as a volunteer officer for the 2,000-person municipality on the south side of Indianapolis.
Brown's only previous criminal conviction stems from a 2013 misdemeanor marijuana possession arrest in Hendricks County, just west of Indianapolis, for which he was sentenced to 30 days in jail, according to a statewide online courts database.