DC restaurant crash: 2 dead, several injured after car plows into outdoor seating area
Victims were transported to the hospital
NEWYou can now listen to Fox News articles!
Police say at least two women and several people were injured after a vehicle crashed into the outdoor seating area of a Washington D.C. restaurant early Friday afternoon.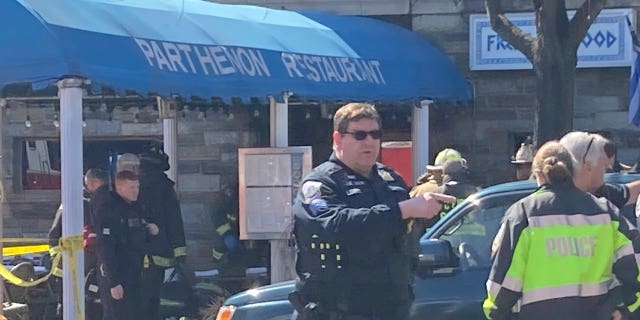 FLORIDA DRIVER, 75, LIKELY WON'T FACE CRIMINAL CHARGES IN DEADLY CAFE CRASH
The victims were all transported to a nearby hospital. Authorities initially said 10 people were injured before confirming that two women had later died.
The Metropolitan Police Department said a call came in just before 12:20 p.m. about a crash near a restaurant.
"All indications indicate that this was truly accidental," police Cmdr. Duncan Bedlion told reporters. "The driver of the vehicle that was involved was operated by a person that lost control."
Authorities there was damage done to the Parthenon restaurant and the adjoining Chevy Chase Lounge in the Chevy Chase neighborhood of the nation's capital.
The driver, only identified as an elderly man, was cooperating with investigators, Bedlion said. All the victims were adults, authorities said.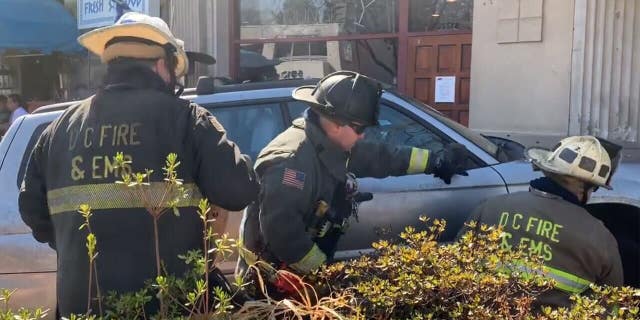 CLICK HERE TO READ MORE ON THE FOX NEWS APP
Last month a 75-year-old driver killed one man and injured eight others after crashing into a Miami Beach sidewalk cafe. The suspect is not likely to face criminal charges