DC 'mansion murders' suspect Daron Wint convicted on all 20 counts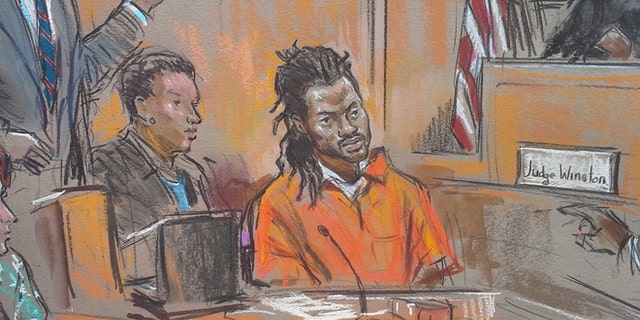 A man accused of brutally murdering three members of a wealthy Washington D.C. family and their housekeeper in a crime dubbed the "Mansion Murders" was found guilty Thursday of all 20 counts against him.
Daron Wint was accused of first-degree murder in the deaths of Savvas Savopoulos, his wife, Amy, their son, Philip, and the family's housekeeper, Vera Figueroa. He was also charged with burglary, aggravated kidnapping, theft, and arson.
All four victims were found beaten, strangled and stabbed to death inside the burning Savopoulos mansion in Northwest Washington on May 14, 2015. Wint was arrested seven days later.
Wint now faces life in prison without parole. His sentencing hearing was set for Feb. 1.
Prosecutors said Wint, who was previously employed as a welder at a company owned by Savvas Savopoulos, held the family and the housekeeper hostage in exchange for a $40,000 ransom. After the money was delivered, they claimed, Wint killed all four of his hostages, set the house on fire and drove away in the family's Porsche convertible. The car was later found abandoned and on fire in Prince George's County, Md.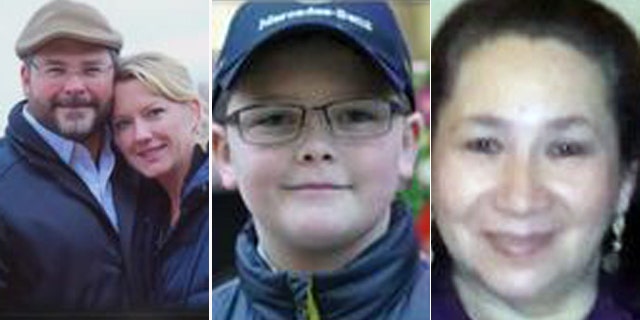 The government's case relied heavily on DNA evidence collected from the scene, and some eyewitness testimony that was far from definitive. Forensic scientists testified that Wint's DNA was found on a pizza crust inside the Savopoulos' house as well as on other items, including a neon green vest discovered inside the Porsche.
Wint took the stand in his own defense, while his brother Steffon and half-brother Darrell testified against him, as did his former fiancee and his brother-in-law. Jordan Wallace, who worked as an assistant for Savvas Savopoulos, also took the stand and spoke publicly for the first time since he was asked to hand-deliver the ransom to the Savopoulos home.
Prosecutors also used Daron Wint's digital footprint against him, noting that he was an avid user of Facebook, but recorded no activity on his cell phone or Facebook account on May 13 and May 14, 2015. They also pointed to suspicious searches made from Daron Wint's cellphone during the days following the murders, including "countries with no extradition treaty" and the "best hideout cities for fugitives."
The defense tried to argue that Darrell Wint was the mastermind of the murders and that he and Steffon Wint carried out the crime. Daron Wint's lawyers argued that he was deceived into going to the crime scene with Darrell and was unaware of what was going on upstairs.
Click for more from Fox5DC.com.