Dallas police looking for man accused of selling dead owner's home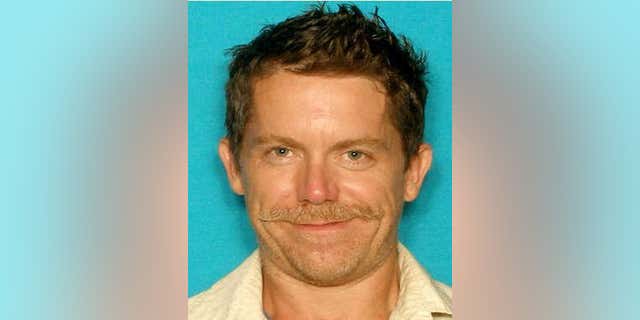 NEWYou can now listen to Fox News articles!
Dallas police are searching for a man who they say sold a house for more than $100,000 by posing as the home's dead owner.
Christopher Brian Colbert, 43, is suspected of posing as Ronald Shumway, 57, police said Thursday. Shumway's remains were found on his property in September and police said he hadn't been seen since April, according to the Dallas Morning News.
The owner of a home on North Winnekta Ave. that Colbert sold posing as Shumway found Shumway's remains in a plastic bag covered by cement in the yard. Witnesses were able to identify the remains of Shumway, the Morning News reported.
An arrest warrant for Colbert was issued on Monday and as of early Sunday he was still at large. Colbert is charged with securing execution of a document by deception and tampering with government record – both felonies. He has not been charged in Shumway's death, according to WFAA.
"It's a horrible situation," Mark Shumway, Ronald's half-brother, told the station. "A man was murdered, buried in his own back yard, had his property stolen and probably his bank accounts drained from somebody from what I understand was trying to help."
The Morning News reported, citing court records, there was an outstanding warrant in Grand Prairie related to Shumway's car. Police believe Colbert lived next to Shumway or had "access to his property."
According to the warrant, Colbert posed as Shumway when he contacted a broker in May to get an evaluation on the house. He signed the contract with the broker agreeing to sell the house for $145,000. Three days later, Colbert contacted the broker and said he wanted to sell the house as quickly as possible, the paper reported.
As Colbert was going to close on the house, the escrow officer asked him for identification but he claimed he didn't have his driver's license on him and would fax it to her. Authorities said he signed the closing documents as "Ronald D. Shumway," according to the paper.
"Hey Trish, here's my license and Bank of America wire," Colbert allegedly wrote, according to WFAA. "Thanks! Nice to meet you."
The following day, Colbert faxed over an edited version of Shumway's license. The company then sent over $110,000 the house was sold for – which was the price after Colbert rushed to sell the home. Police believe he was using Shumway's bank account to make withdrawals.
Shumway bought the house in 1984 and lived in it for more than 30 years, according to the Dallas Morning News.
Click for more from The Dallas Morning News.