Cyclist shot trying to stop holdup in downtown Philadelphia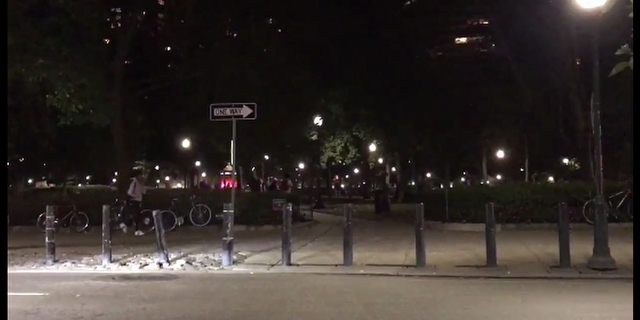 Police say a good Samaritan was shot multiple times when he got off his bike to try to stop an armed robbery in a park in one of Philadelphia's most exclusive neighborhoods.
The shooting in Rittenhouse Square occurred around 9:30 p.m. Tuesday as people were still dining at sidewalk restaurant tables adjacent to the park.
Chief Inspector Scott Small says two armed men had stuck up a group of three to five people when the 39-year-old bicyclist intervened.
He says the man said something like "you are not going to rob these people, what are you doing?" Then the cyclist was shot.
Scott says the man was "very courageous, very brave" but also "very, very lucky," because it appears he will survive. He has not yet been identified.
The gunmen are still being sought.