Critics question Syracuse mayor's appointment of Nation of Islam rep to school board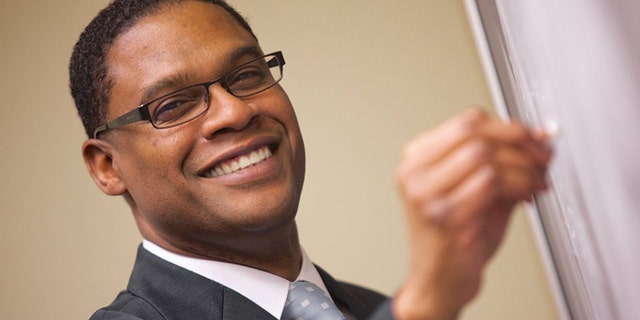 NEWYou can now listen to Fox News articles!
The mayor of Syracuse is drawing criticism after appointing a member of the Nation of Islam to fill an opening on the school board, but the follower of firebrand minister Louis Farrakhan vowed to help the community tackle "the whole problem of race."
Mark Muhammad, 54, an assistant professor at nearby Onondaga Community College and adjunct professor at Syracuse University, was tapped by Mayor Stephanie Miner to fill the last nine months of a term won by a board member who moved out of the city. Muhammad is the city's local representative for the often controversial offshoot of Islam, led by Farrakhan, who has a long history of making anti-Semitic and racist statements.
"It's also troubling that he has chosen not to distance himself from Louis Farrakhan."
"Mark is a positive influence on our community and has been for many years,'' Miner said in a prepared statement. "I am confident he will go on to do good work for the children and families of the school district."
Critics acknowledge that Muhammad has no history of making inflammatory statements like some made by Farrakhan, who some said called for blacks to kill whites in the wake of the Ferguson, Mo., case involving a police officer's shooting of an unarmed man in August.
"As long as they kill us and go to Wendy's and have a burger and go to sleep, they'll keep killing us," Farrakhan said in a speech last November at Morgan State University, in Baltimore. "But when we die and they die, then soon we're going to sit at a table and talk about it! We're tired! We want some of this earth or we'll tear this god---n country up!"
But Caleb Bonham, of education watchdog group Campus Reform, said Muhammad's unwillingness to distance himself from such a polarizing figure could compromise his ability to contribute in the new post.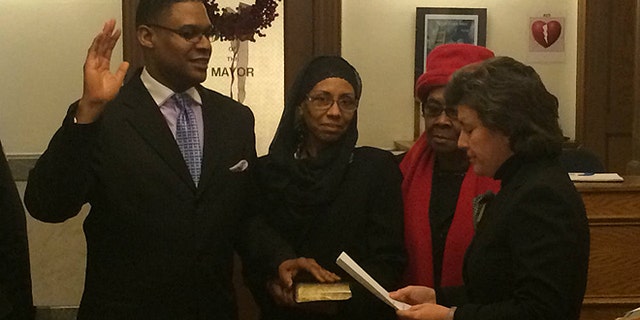 "I hope Mr. Muhammad is more agreeable than the hate-filled rants heard by the Nation of Islam leader, Mr. Farrakhan," Bonham said. "Our campuses, our universities, our school boards need less hatred and racial division. We are desperate for leaders who, with a pure heart, are interested in educating children and young adults without politics or agendas."
Muhammad told a local reporter he believes he is uniquely qualified to help the district address key issues.
"I would say that I am probably the best person to address some of these (race) issues," he said. "This whole problem of race we want to ignore. But it is central, an important part of the discussion that we don't want to have."
When reached by FoxNews.com, Muhammad declined to discuss his ties to the Nation of Islam.
"I am honored to join the Syracuse City School District Board of Education," he said in a written statement. "We are fortunate to live in a country where we are free to practice the religion we choose; and to work to help others, regardless of their ethnicity, socio-economic or religious background."
Kyle Olson, publisher of education blog EAGnews.org, said it is "troubling that [Muhammad] has chosen not to distance himself from Louis Farrakhan."