Court upholds sentence given to rabbi in voyeurism case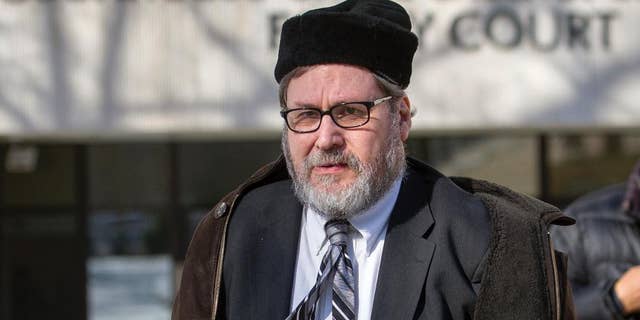 NEWYou can now listen to Fox News articles!
WASHINGTON – An appeals court has upheld an approximately 6 ½-year sentence given to a once-prominent Orthodox rabbi who pleaded guilty to secretly videotaping nude women at a Jewish ritual bath in Washington.
A three-judge panel of the D.C. Court of Appeals upheld Rabbi Bernard Freundel's sentence in a ruling issued Thursday.
Freundel's lawyer had argued that the sentence should have been limited to one year in prison.
Freundel was arrested in 2014 after one of his recording devices was discovered at the National Capital Mikvah in Washington.
Prosecutors found he filmed some 150 women using recording devices hidden in a clock radio, a fan and a tissue box holder. He ultimately took a plea deal in the case, acknowledging that he made the secret recordings from 2009 to 2014.