Couple caught having oral sex at 'family-friendly' Texas restaurant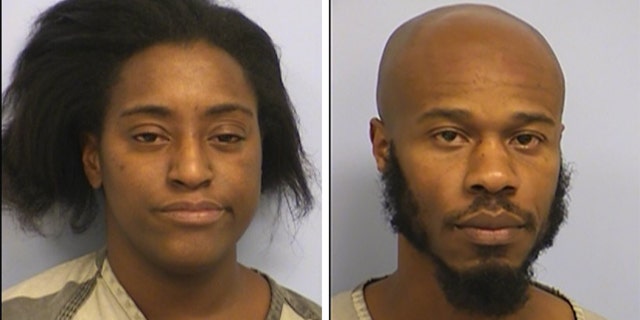 A Texas couple were caught having oral sex in a booth at a "family-friendly" eatery -- with children nearby, court records show.
Jonathan Hightower, 31, and Lashanda Fisher, 28, were arrested Sunday on public lewdness charges after allegedly being spotted by a manager at the family-operated Baby Acapulco Tex-Mex restaurant in North Austin sometime before 10:20 p.m. Saturday.
Witnesses told cops the pair went at it for more than five minutes before they were stopped -- and all of the action occurred in plain view of young children.
A security guard for the restaurant, which boasts a "kids eat free" deal once a week, told police the couple left the eatery after their dirty deed and went to a nearby 7-11 gas station.
Police said surveillance video of the eatery backed up witness statements and helped officials identify Hightower and Fisher.
Hightower and Fisher face up to a year in jail and a $4,000 fine.